Real Housewives Who Bought Their Kids Outrageous Cars!
Vroom Vroom
Lara Sophia December 9, 2019 10:56am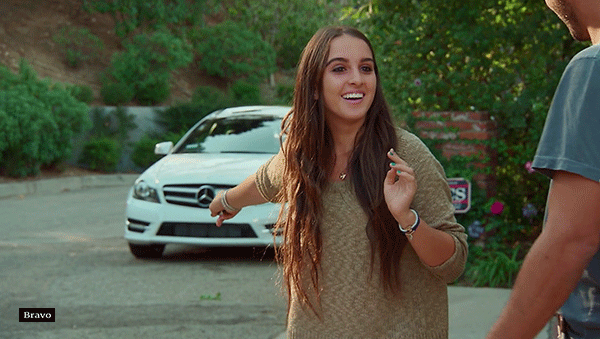 It's no secret that the Real Housewives live the lifestyle of the rich and famous, so it's not surprising that they want to share that lifestyle with their children.
Over the years, we've seen more than a few Housewives gift their teenage children with outrageously luxurious cars. We're talkin' BMW, Mercedes, Porsche, Tesla, and so on.
With that said, let's breakdown the Real Housewives who bought their children outrageous cars!
Heather Dubrow – RHOC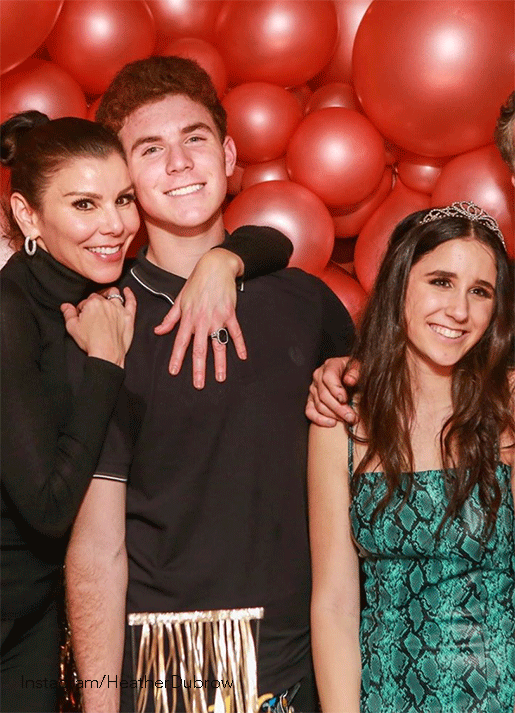 Heather Dubrow was the latest Housewife to gift her spawn with super fancy cars for their sweet 16. The former RHOC star's twins Max and Nicky, turned 16 recently and were gifted with a Tesla and a Porsche. No word on which twin got which car, but either they will be driving in style for sure!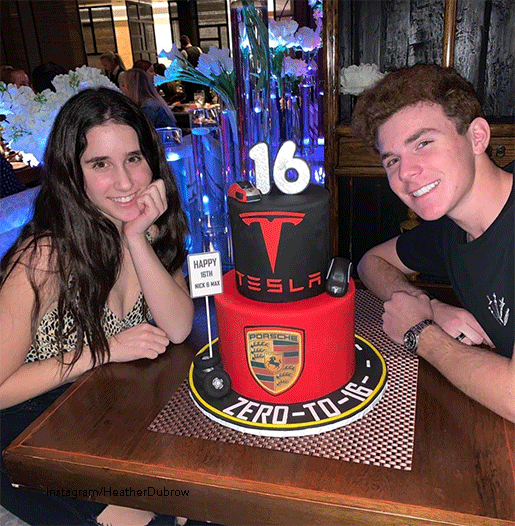 Kandi Burruss – RHOA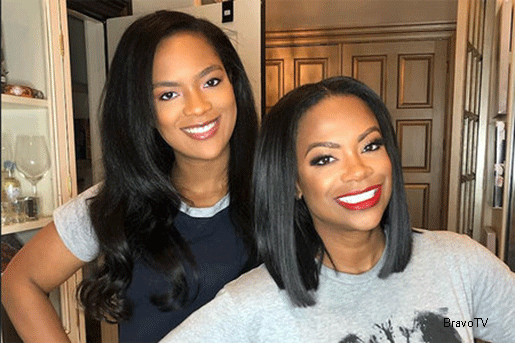 The RHOA star also surprised her daughter Riley with a Porsche SUV for her 16th birthday. Kandi customized Riley's car by having her nickname Rilez engraved on the car floor when you open the door.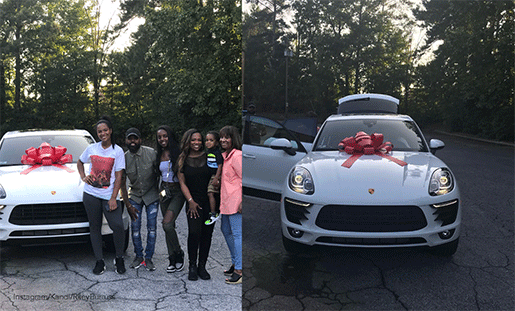 Teresa Giudice – RHONJ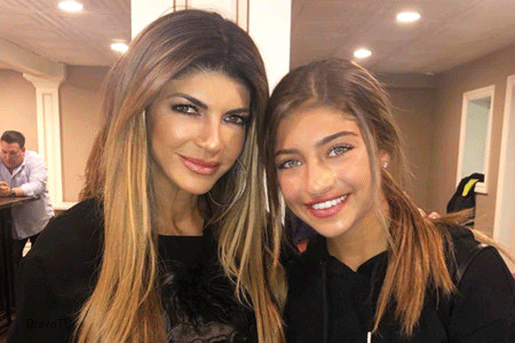 The RHONJ star proved that she was turning the tables on her previous financial problems when she bought her oldest daughter Gia a white BMW coupe for her 17th birthday.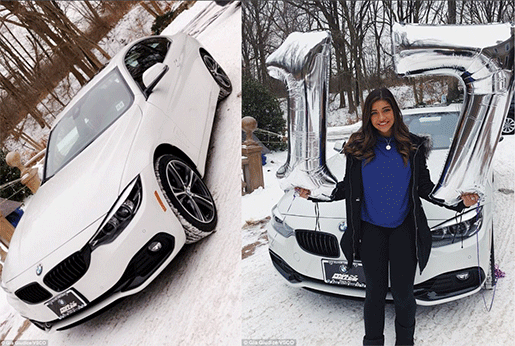 Kyle Richards – RHOBH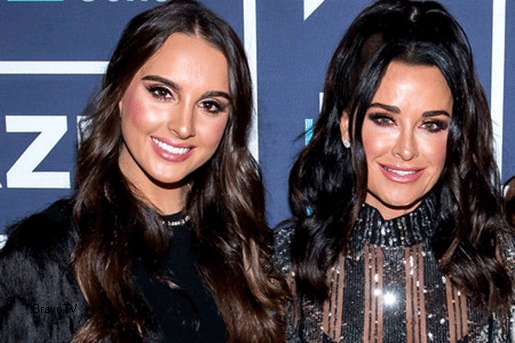 During season 3 of RHOBH, Kyle Richards and her husband Mauricio Umansky surprised their daughter Alexia with a white Mercedes C250 coupe.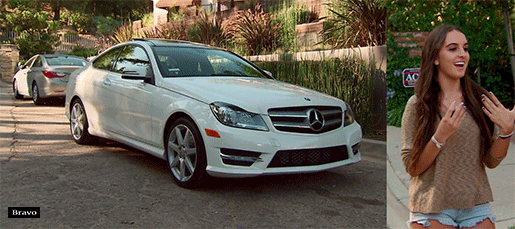 Vicki Gunvalson – RHOC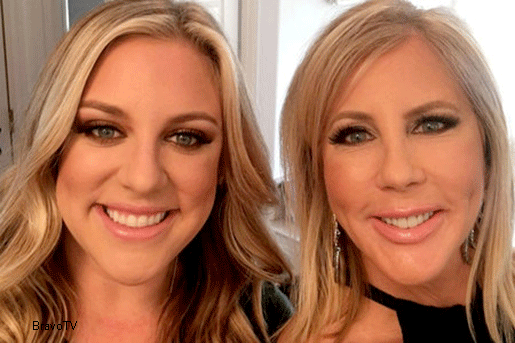 The OG of the OC has surprised her daughter Briana with a car not once but twice! When Briana was a freshman in college, Vicki leased her a brand new Mercedes. The only hiccup was that Vicki only put a down payment on the car, and it was up to Briana to cover the monthly payments. Fast forward many years, and Vicki surprised Briana with a brand new Chevy SUV of her choice.
Jacqueline Laurita – RHONJ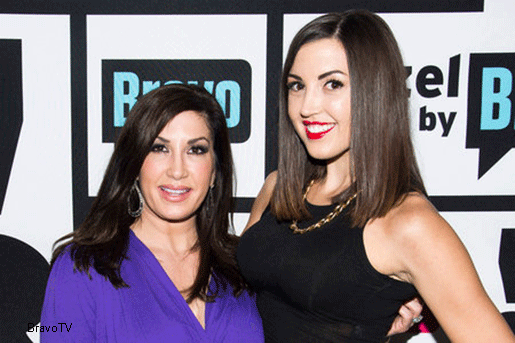 A 17-year-old Ashlee Holmes got the surprise of a lifetime when her stepdad Chris Laurita bought her a fully-loaded Jeep Grand Cherokee despite flunking out of her junior year of high school and having to attend summer school. However, Ashlee's happily ever after with her dream car was short-lived, and Chris took the car away months later.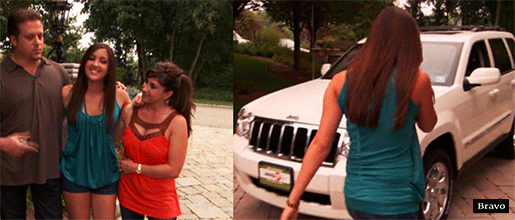 Kim Zolciak – RHOA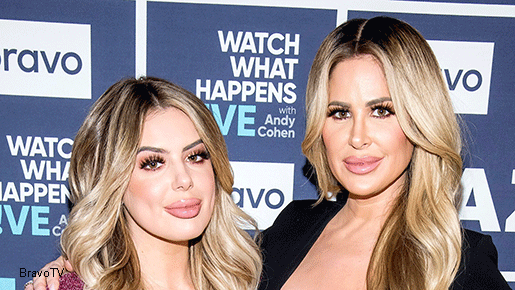 Brielle Biermann got the surprise of a lifetime when her mom, Kim Zolciak, and dad Kroy Biermann gifted her a white Jeep Wrangler Sahara. Brielle didn't keep her Sahara long and quickly upgraded herself to a Range Rover Sport.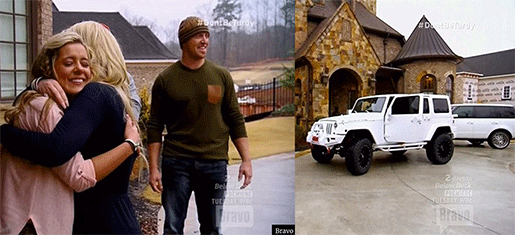 Lynn Curtain – RHOC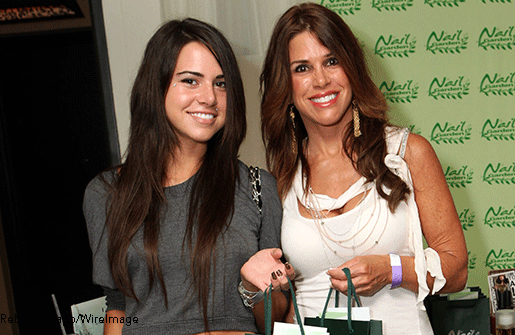 In Orange County, a new car is a must-have for any teenager turning 16. And Lynn Curtain's daughter Raquel was no exception. Lynn's ex-husband Frank gifted Raquel a $22k silver BMW for her Sweet 16.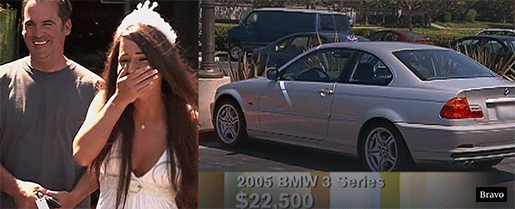 Jeana Keough – RHOC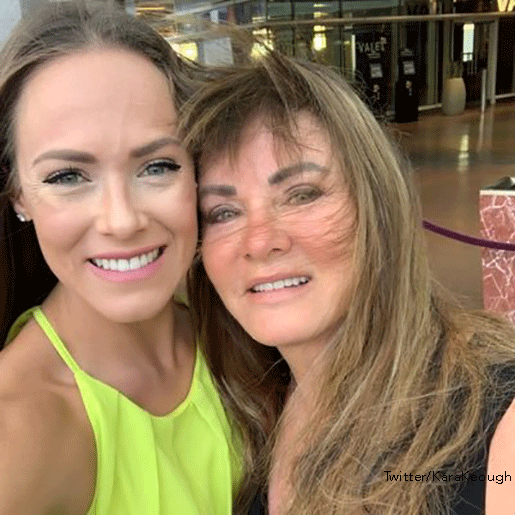 Kara Keough was the first Housewives kid to be gifted a car on TV. In the series premiere of RHOC, Jeana took her daughter out and bought her a brand-new Mercedes after she was unhappy with the hand-me-down Mercedes convertible she received for her 16th birthday.

Tell us – What do you think about the Housewives gifting their kids luxury cars?
---