The Best Places To Shop Like A Real Housewife in Beverly Hills!
It's all diamonds and rosé.
Lara Sophia November 8, 2018 9:02am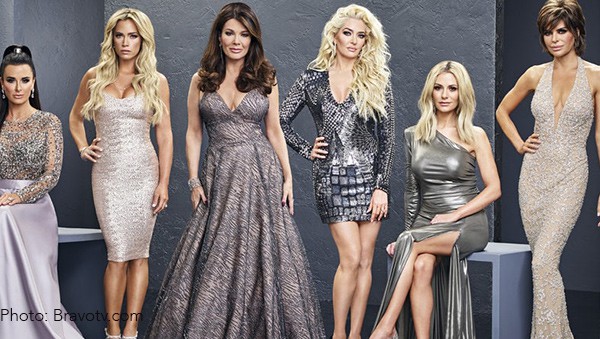 If you can't live like the Real Housewives of Beverly Hills, at least you can shop like them!
The Real Housewives of Beverly Hills are some of the most fashionable women on TV. And a big part of their fabulous style comes from the incredible stores and boutiques they have at their beck and call in the 90210.
So, we've curated the ultimate guide to shopping like the Real Housewives of Beverly Hills.
All the shops included in the guide have been featured on the hit Bravo show, which means it will be like you're taking a trip down memory lane as you shop till you drop.
Clothing 
Boulmiche is renowned for identifying fashion trends and styles months ahead of time. Many of the outfits seen on the pages of leading fashion magazines, such as Vogue, are available at Boulmiche. Scarcely a day goes by without our stores being scrutinized by a celebrity artist seeking the next hot look.
As seen on RHOBH S5/E4: The Lisas shop dresses to wear in Palm Springs for the big reveal of Vanderpump's star. After a little too much rosé at lunch and they find themselves picking the most hideous outfits!
"How much rosé did I have? This is great for slobbing around in." – Lisa Vanderpump 
Kyle by Alene Too is a women's boutique by Real Housewives of Beverly Hills star Kyle Richards. The boutique features well-known luxury brands including Matthew Williamson, What Goes Around Comes Around, Vintage Chanel, Parker, Haute Hippie, Camilla, and Ramy Brook. The boutique also includes an exclusive concierge service.
https://www.instagram.com/p/BlYXI5WBsG3/?utm_source=ig_web_copy_link
As seen on RHOBH S6/E5: Lisa Rinna takes Mauricio up on his offer to buy her anything from Kyle's store for her birthday.
"In life… I've learned to receive. I'm like a receiving vessel!" -Lisa
As seen on RHOBH S8/E9: In light of the ladies' upcoming trip to New York for Fashion Week, Kyle lends a helping hand to Teddi who struggles to find an outfit to wear!
"I'm turning her into a mini-fashionista!" -Kyle
Stretch is all about making women's fashion dreams come true one pair of leggings & super soft cashmere sweater at a time!
As seen on RHOBH S7/E7: Lisa and Eden do some retail therapy after the dramatic dinner when Kim Richards and Lisa bumped heads. Lisa questions her sobriety.
"She's this close to dying." -Kim
Switch sells high-end women's clothing and accessories in Beverly Hills, CA.
As seen on RHOBH S3/E1: Taylor and Adrienne get together for some shop and gossip, a favorite Beverly Hills pastime. Taylor feels bad for being the bearer of bad news about Adrienne not being invited to Lisa's Villa Blanca party.
"It's a little bit mean girl-ish." -Adrienne
Anine Bing offers luxurious, wardrobe basics and pieces that are current and timeless.
As seen on RHOBH S7/E4: Kyle meets Dorit for a bit of shopping and she is STILL talking about Erika accidentally flashing her husband. She buys her a pair of underwear to send a message. And let's just say it doesn't go over well.
"I think she has a sense of humor. She'll get it." -Dorit
Lingerie 
Sara's Lingerie was founded in 1987 and is an award-winning lingerie store with intimate apparel, swimwear and shaping garments for women of all tastes and sizes.
As seen on RHOBH S8/E11: After overcoming cancer, Camille drops some dough on lingerie to celebrate getting her body back after 4 years.
"I have the vagina of a 16-year-old." -Camille 
Lisa Rinna joins Camille on her shopping adventure and helps her pick out some things her boyfriend might like.
"She's a stripper at heart!" -Lisa Rinna
Trashy Lingerie has worldwide name recognition for providing their rich and famous clientele with only the highest quality of lingerie and clothing.
As seen on RHOBH S4/E4: Carlton and Brandi hit up this world famous lingerie landmark to spice up their sex lives! Especially Brandi's, which is apparently non-existent. Carlton subtly suggests that she use a little magic to manifest the man of her dreams. Apparently this entails writing down the desired traits of your mate and burying them with a crystal… naked. "I want someone that's at least 5 to 8 years older, at least 5'9, and I wouldn't mind a big penis." – Brandi We know she likes the big ones, but there's definitely some lesbian undertones here as Carlton reveals her bodacious bod!
"I'm not NOT a lesbian. I mean… I've never been in a relationship with a woman, but I find women sexy." -Brandi  "We gravitate towards one another. We like to play." -Carlton
Jewelry 
The Art of Fusion concept in Watchmaking, combining exotic materials (gold, ceramic, tantalum, red gold, titanium…) and Swiss watchmaking tradition.
As seen on RHOBH S7/E4: Lisa looks at a $920,000 watch for Ken's birthday.
"Oh, that's not going to happen. If I bought that, I wouldn't have anything left for shoes!" -Lisa
J Rothstein Jewelers of Beverly Hills 
The place for custom-design jewelry, selling your old gold jewelry. Repairs, appraisals, ear piercing, Bridal gifts, Birthday gifts, Jewelry Makeovers. Personalized service at wholesale prices.
As seen on RHOBH S6/E4: Kyle takes her daughters to their regular place to get more ears pierced! The Umansky girls all but wimp out, tears and all!
"Drama queens. What can I say?" -Kyle
Internationally known for his groundbreaking work with natural color diamonds, Alan Friedman is a third generation jeweler whose unique creations have consistently reinforced his reputation as one of the world's most innovative jewelry designers.
As seen on RHOBH S1/E4: It's nothing but the best in Beverly Hills, no matter what age you are! Taylor shops for 4-year-old daughter Kennedy and lands on the perfect diamond necklace.
XIV in Beverly Hills has been faithfully serving four generations of customers. In the beginning, XIV opened their doors specializing in Pearls and gold, today, we are Beverly Hills largest family owned Jewelry store. XIV is unique because we combine the best location in the world with the best value in the world. We guarantee everything we make and everything we sell. Our client base of over fifty thousand satisfied customers includes a host of A-list celebrities, Hollywood Studios, Fortune five hundred corporations and some of the most distinguished names on the Forbes list. Whether you are looking for a picture frame, a wedding band, a custom design or a million-dollar diamond we have it all. Our philosophy is simple: Whatever you need we will get it done quicker, better and for less than anyone else. We guarantee it. Come in and see for yourself.
As seen on RHOBH S1/E12: Kyle is shopping for her daughter Farrah's graduation present when she gets a devastating text from Camille stating that she is firing Kyle's husband Mauricio from being their real estate agent.
 "I can't be Kyle's target. Enough is enough." -Camille
Children's Clothing 

 
Pumpkinheads is Los Angeles's premier clothing stop for the hottest brands, largest assortment and the best boys department in LA!
As seen on RHOBH S5/E3: When it comes to her daughter, Portia, Kyle vows to "not raise a brat" but doesn't hesitate to buy her pretentious princess graphic t-shirts that say "I left my Louis in the jet" or "your yacht or mine?" for their upcoming Spain playcation.
"BUY IT." – Portia
Glen Kids is nestled in the canyons of Bel-Air at the Beverly Glen Centre. Our boutique has been providing the highest quality children's clothing to our customers nationwide since 1994. We feature European and American clothing lines for boys and girls, from newborn to juniors. We carry an array of toys and accessories for all ages.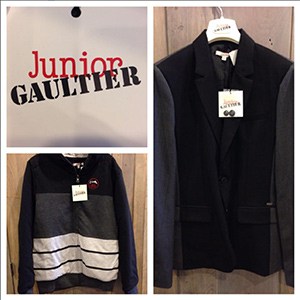 As seen on RHOBH S3/E2: Kyle and Adrienne shop for the perfect present for Portia who's turning 4. Adrienne's concerned about the state of her relationship with Lisa. She's torn between apologizing or severing ties altogether.
For more info on the Real Housewives of Beverly Hills lifestyle check out Taste of Reality's 9021OMG Tour!
---