Real Housewives and Gaming: The Next Reality TV Show Crossover?
Dana Escamilla February 23, 2021 11:38am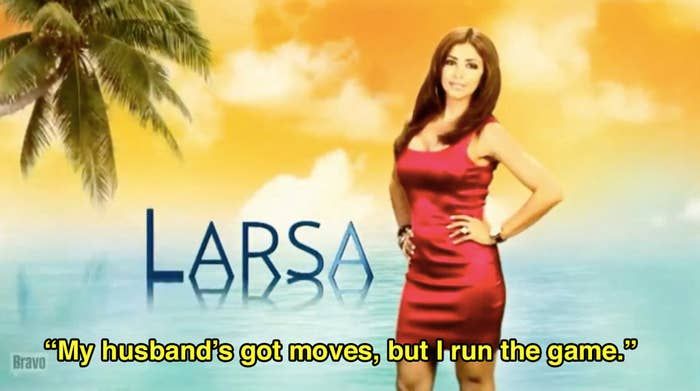 In recent years, the gaming industry has become increasingly diverse. Because of the forward-thinking ideas of modern-day developers, ground-breaking genres have enjoyed success within the 21st century. Of those to have risen to prominence, few have been as well-received as those in the reality television genre. It's a testament to the genre's appeal that RuPaul's Drag Race: Dragopolis and Kim Kardashian: Hollywood hit the market in the mid-2010s. Their success, however, has left many wondering whether a Real Housewives-related creation could be on the horizon. Well, let's see if there's demand for a crossover among the franchise's viewers. 
The Demand is There for a Gaming Crossover 
As hinted above, US-based reality television shows have become all the rage during the past decade. Because of the subject matter's existing success, it's not beyond the realm of possibility that further developments may come to fruition over the coming years. Having first been aired back in March 2006, the Real Housewives franchise has opened the door to elaborate entertainment crossovers, including podcasts. Thus far, however, there are no signs that a video game is on the horizon. Although, given the demand among the franchise's viewers, that could change. 
According to PopWrapped, Real Housewives-related crossovers have been created, with Courtney Love Gavin developing a card-based game. The premise of Who's that Housewife sees players randomly select a card before other participants provide hints regarding their chosen character. There are many ways to give clues, including by saying iconic quotes from the franchise. 

Based on the above, few can argue that digital gaming development wouldn't be successful. Due to the series' long-standing popularity and the success of fellow reality crossovers, a Real Housewives-oriented title would enter a flourishing market. It speaks volumes about the global appeal of US-based reality TV games that Kim Kardashian: Hollywood was downloaded over 40 million times within the first two years of its release. Although there are no guarantees Real Housewives would replicate such success, it undoubtedly provides a reason for optimism. 
A Diverse Genre in Various Entertainment Streams 
Aside from Kim Kardashian: Hollywood, RuPaul's Drag Race: Dragopolis has also been a hit following its release in May 2013. Although both are reality programs, there are distinct differences between RuPaul's and Kim Kardashian's respective shows. As such, it speaks volumes about the genre's ability to adapt to the gaming industry to provide additional content to passionate viewers. 
Not only that, but Desperate Housewives, which inspired Real Housewives, has been versatile within the gaming industry. In 2006, Liquid Entertainment released a PC-only life simulation, while MegaZebra produced a mobile role-playing title in 2017. 

Fascinatingly, it isn't only on mainstream consoles that television crossovers have enjoyed game-related success. At BonusFinder's list of no deposit bonus UK casinos, a whole host of promotion-awarding websites feature TV-inspired titles. For example, at Rizk, where users can enjoy ten no-deposit spins, prospective players can immerse themselves in Game of Thrones, Narcos, and Vikings-inspired developments. Although these aren't in the reality genre, it suggests that there's scope for a Real Housewives development to pioneer the category's expansion into casino gaming. 
Plenty of Available Options 
Based on the above, it's clear that Real Housewives has the foundations to succeed in the gaming industry. Moreover, because of the series' diversity, such a development could explore various platforms, ranging from mobile to casino gaming. As such, there can be no doubts that the 15-year-old franchise has a future in gaming, but a pending release isn't on the horizon. That, however, may change over time.
---