Ray J & Princess Love Expecting a Baby with A Side of Divorce
Not all glitz and glamour
Lisa Evans November 26, 2019 2:55pm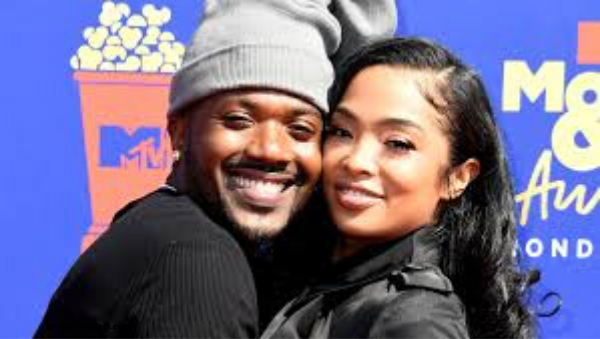 When someone wants to prove their love they tend to take to social media to wax poetic about their feelings.  Sometimes that can be cute while perhaps a little nauseating.  On the other hand, couples also tend to air their dirty laundry on social media.
Have we forgotten what a blessing it is to have love?  To have a family?  Have we forgotten that in the blink of an eye it can all be gone? I wonder when our favorite stars will choose love and family over social media?
Social Media Over Family.
It has been one heck of a week for the Norwood's.  Last week I mentioned that The Love & Hip Hop couple were in the midst of a lovers spat and some of it was playing out on social media.
This week everything turned on its head.  Ray J and Princess Love took to social media to air all their dirty laundry.  And while it was a little sad and a lot exhausting.  I was also living for it.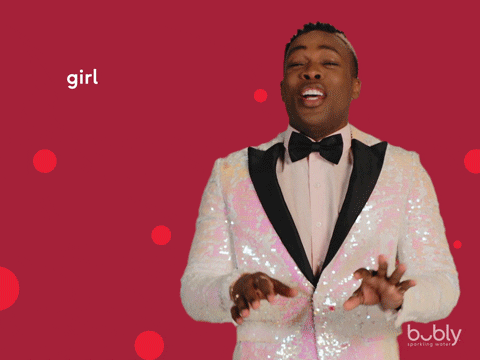 photo: giphy.com
A weekend getaway to Vegas for The Soul Train Awards has turned into an impending divorce. Follow along my friends as the story will take us on a nice little journey.
Princess is claiming that her husband abandoned both she and their 17-month-old daughter.  Mind you, Princess is eight months pregnant with their second child.
According to Princess the couple have been fighting for weeks after she discovered that he keeps a second phone in order to "entertain other women".
And while I could write out the argument in detail, I think it would be more appropriate for you to follow along in the fun.
Right after we reported that Ray J had allegedly abandoned his family in Vegas and Princess quickly took to social media to put him on blast, Ray J blocked Princess on social media.
Instagram handle: @theshaderoom
Clearly, Princess did not take the deflection well. What could Ray J do but defend himself and ensure us of the love that he has for his family?
Instagram handle: @theshaderoom
Now we know that Princess can't let this stand.  She must defend herself.
Instagram handle: @theshaderoom
According to Princess, the couple is on the verge of divorce as Ray J wants to relocate his family to Vegas while she does not see Vegas as the place to continue building their family.
Girl, I may not think that you're wrong here but maybe you should not be airing this all out on social media.
Instagram handle: @theshaderoom
Many of the fans are commenting that Princess is "hormonal and doesn't know what she is doing right now".
How about we pass on that one please.  One of the worst things you can do is use hormones, pregnancy and emotions as a reason for ridiculous behavior.  #OwnIt
Instagram handle: @theshaderoom
And while Ray J is setting up shop in Vegas he called in the big guns.  Mama Sonja Norwood who always saves her baby.
Instagram handle: @theshaderoom
And while I would love to share these moments from Ray J's Instagram page it looks like he has been deleting his posts especially the ones with his estranged wife.
Princess is all good though.  She's with their daughter and her family.
And while Ray J may not have been able to see his daughter for a few days whether from being in Vegas or as a result of Princess keeping Melody from him; the two have since reunited.  Well father and daughter that is.
Princess still isn't checking for Ray.
Instagram handle: @theshaderoom
Families are a blessing.  Babies are a blessing. This nonsense is also a blessing for those of us who love a little quality messy drama. However, these two need to grow up and focus on their children.  Separately or together that's of no concern to me but get it together and off social media.
Would you take your relationship drama to social media?  How far is too far when it comes to revealing relationship details on social media?
---