LHH Round-Up: It's Raining Babies
We're on baby overload
Lisa Evans June 12, 2019 1:14pm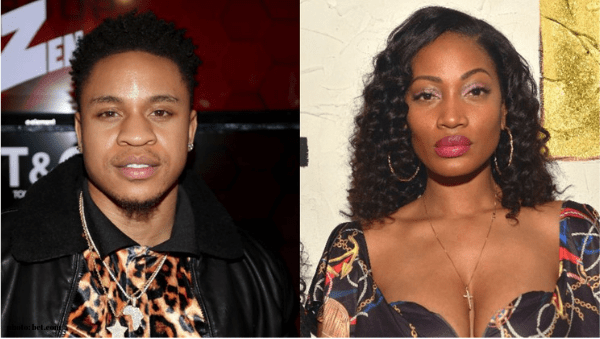 Devastation Reigns Supreme
We all have that one person in our lives, past or present who we may not like but we all must come together to support at one time or another.
Sadly, former Love & Hip Hop New York cast member Rashidah Ali suffered the loss of her baby girl at 20 weeks gestation on May 26.
This was a shocking surprise to fans as Ali had not disclosed that she was pregnant.
Ali shared that she experienced cramps early in the day and didn't think much of it.  As the pain worsened, she knew something was wrong. After calling her husband, she was rushed to the hospital where she learned that her cervix was completely open, and her water had broken.
As this was her first pregnancy, Ali spoke to PEOPLE about the mental toll this played on her.
"When you're pregnant with your first child, it's a whole mental thing just knowing that you're going to deliver," she tells PEOPLE. "Every day you count down and see [your due date] getting closer and closer. At five months, I hadn't even come to the realization that it was going to happen. It was the worst experience of my life."
The baby, named Sanaa died shortly after delivery.
Ali shared with PEOPLE, "Our bond was so strong. Maybe because God knew I would never be able to experience it … I just felt so connected to her,"
We send you and your husband our sincere condolences, Rah.
Double the Love
Love & Hip Hop Atlanta's Erica Dixon revealed this past weekend that she welcomed twin daughters, Embrii & Eryss back in May.
She shared her new beauties in a loving Instagram post which you can see here:
While Dixon has remained tight-lipped about the father of her twins' fans have speculated that the actor, Rotimi is the father although he has denied the claims.
Congratulations on the birth of your beautiful baby girls Erica.
One More Baby for The Road
Let me tell you something that you may not have known.  Ageism is real and I am the number one perpetrator.
I understand that love is love and at the same time I'm not enlightened enough to embrace a 50-year-old building a relationship with a 19-year-old.
Love & Hip Hop alum Peter Gunz is reportedly expecting his 11th child.  Yes, you heard that correctly.  And while he has denied the reports and is contemplating suing media outlets, I can't help but think that he brought this all on himself.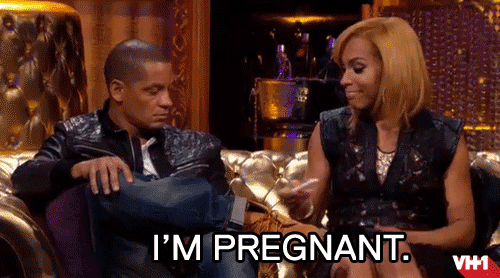 photo: giphy.com
Let me give you a little history on your boy Peter Gunz.
He spent years going back and forth between his baby mamas Amina Buddafly and Tara Wallace.  The women were on the show at the same time and he just couldn't choose.
Peter took to Twitter to deny that baby number 11 could possibly be his.  You can check that out here:
Would never date a 19 year old and can't make a baby if I wanted to.. #stupidtalk

— Peter Gunz (@IamPeterGunz) May 29, 2019
Twitter lit him up and all the old dirty laundry was recycled.  Oh, did I forget to tell you about that?
Peter Gunz my friends is a known cheater, baby maker, and lied on national television in the past that he played a role in conceiving a child.
Honestly I believe the guy, but maybe it's time to make better choices.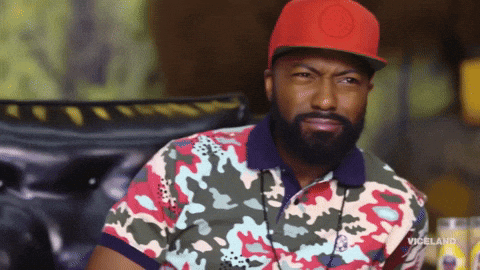 photo: giphy.com
Do you believe Peter Gunz is NOT the Father?  Let me know in the comments below.
---