R. Kelly's Ex Wife Joins Growing Up Hip Hop: Atlanta Cast
Drea's new gig comes after her ex was indicted on multiple charges of aggravated sexual abuse.
Ashley Hoover Baker March 21, 2019 1:25pm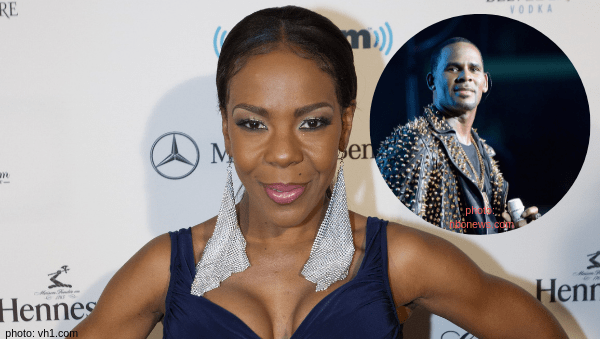 It looks like another member of the Kelly crew will be making headlines besides Robert 'R.' Kelly. R. Kelly's ex, Andrea 'Drea' Kelly, is set to join the cast of Growing Up Hip Hop: Atlanta!
In case you missed it, R. Kelly and Drea have three children together, ages 17-21 from their thirteen year marriage. The exes have been in the news with their child support battle, which is a nice vacation from reports of R. Kelly sexually assaulting teens, but maybe that's just me.
The announcement of Drea's new gig comes on the heels of the indictment of her ex on four counts of aggravated sexual abuse. Three of the "Bump N Grind" singer's victims were underage at the time of the assault. In case you didn't realize how crazy R. Kelly is, he swears he is innocent, despite the mountains of evidence against him that spans more than a decade. Kay.
The Growing Up Hip Hop: Atlanta teaser promises to focus on 'the truth,' and will also feature T-Boz, Waka Flocka, and Tammy Rivera.
Drea was married to R. Kelly from 1996-2009. Earlier this year, she posted on her Instagram page, "Thank God for his grace, guidance, love AND deliverance. I celebrate the woman I am TODAY! Though some want [to] 'expose' the pain filled, scared, abused women I was…..STOP! I AM No longer afraid. No longer willing to silence my PAIN AND SUGARCOAT THE ABUSE I ENDURED because of how my abuser and his LEGAL TEAM were THREATENING to come against me if I 'didn't choose wisely.'"
I can not wait to hear more about her life with the "I Believe I Can Fly" crooner, but it looks like I don't have a choice. The latest installment of Growing Up Hip Hop: Atlanta doesn't premiere until the summer!
Is anyone else as excited as I am to hear more dirt on R. Kelly from his ex wife? Tell me your feelings in the comment section!
---