These stars are putting the LOVE in Love & Hip Hop New York!
LHHNY cast members embracing huge life changes.
Lisa Evans February 14, 2019 7:31pm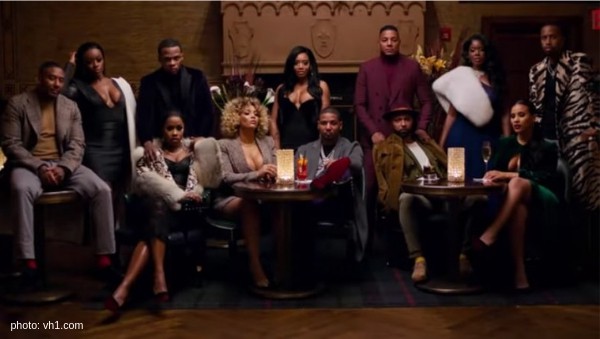 From the birth of the #goldenchild to surprise proposals and over-due weddings to the fight for social justice – these LHHNY cast members have been putting the LOVE in Love & Hip Hop!
The Golden Child Is Here and It's A Girl!
Remy Ma is a Mama again y'all; a Mama! Remy is back home following a rough birth, a few complications including having to be readmitted into the hospital. The Mackie family is loving every moment with the #goldenchild. And to make us just a little more jealous of their love story, Papoose gifted Remy with her new push present, a CADILLAC ESCALADE. Again, does Papoose have any brothers? Congratulations to Remy Ma and Papoose!
But I'm going to need this not to be a Cardi B and Offset situation because I NEED to see the #goldenchild ASAP.
Cyn Said YES!
Joe Budden liked it, so he put a ring on it. Cyn Santana is finally about to be wifed up and the proposal was nothing short of a Mona-style orchestration. The proposal took place in front of hundreds of people and sadly was not filmed by the LHHNY cameras.
No worries ya'll I'm certain that the wedding planning and shade throwing will be worth the pain of missing out on the full proposal. Be sure to tune in next season.
Hearts Are Breaking All Around The World.
Ladies & Gentleman, I can hear your hearts breaking all around the world. And if your heart is fully intact I'm going to need you to take a seat right now before I tell you a little something, something. No, really take a seat. I'm about to break your heart. SAFAREE SAMUELS & ERICA MENA are engaged! ENGAGED!!!!
After a two-second courtship that popped up out of nowhere, Safaree who may be the most romantic cast member out there, put a ring on Erica's finger. The proposal was romantic and I'm unashamed to say that my soulless, cold heart teared up a little.
This is engagement number more than 1 for Erica so let's just hope forever love seeking Safaree has FINALLY found the one.
Kimbella Proves That She Is The Ultimate Ride or Die.
She's a married woman, y'all, Juelz Santana not only put a ring on it a couple of months ago, he actually followed through and wifed up long time partner, Kimbella Vanderhees, The wedding was a huge affair and all of Hip Hop came to show some love. Jim Jones, Cam'Ron, Maino and Joe Budden put in a command appearance.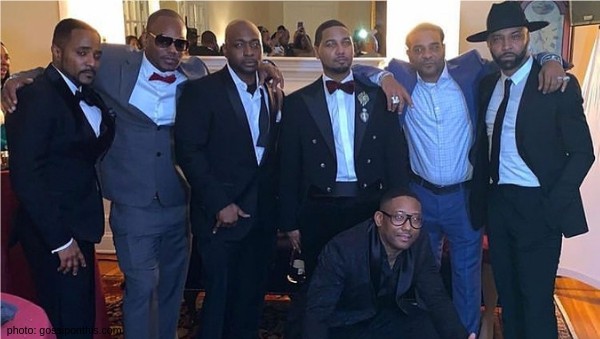 The wedding party consisted of fellow LHHNY cast mates Cyn Santana, JuJu Castenenda, and frenemy Yandy Smith-Harris. I guess all is good with the former besties.
At least Kimbella and Juelz can now enjoy those conjugal visits when Juelz reports to prison in a few weeks time.
Yandy, A Young Angela Davis In The Making.
Yandy found herself on the right side of history, but the wrong side of a spray gun. She was pepper sprayed while protesting the horrendous conditions plaguing inmates at a local Brooklyn jail when the heat and electricity were off during an epic storm. Since her husband Mendeecees Harris started his prison sentence, Yandy has become a vocal advocate of prison reform.
Even after being pepper sprayed, Yandy, with a show of support from social media, stuck it out for the cause. Fortunately, Yandy sustained no permanent damage and I'm sure we'll see her continue to fight for the undeserved.
So far 2019 has been a year of big transitions for our favorites.
Who do you think is about to have the most dynamic 2019? Let me know in the comments below.
---