Pump Rules' Jax Taylor Put A $70K Ring on Brittany
Inquiring minds want to know- How did he pay for it?
Ashley Hoover Baker December 12, 2018 8:36am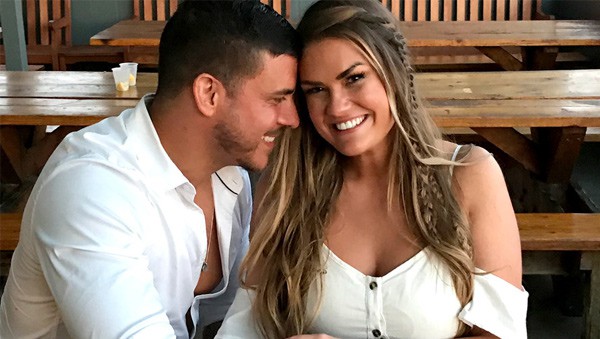 Hell must have frozen over, because Jax Taylor is committing to his longtime love, Brittany Cartwright.
Not only did Jax give Brittany a bomb ass engagement ring, but he also set up a super cute mini engagement party. I mean, are pigs flying? Is this some parallel dimension version of Jax? #VanderpumpRules

— Areeba Abid (@ScatterBrain21) December 11, 2018
After the way we saw him treat his ex-girlfriends and ex-hookups over the last seven seasons, we never thought we would see this day. But here we are. Unfortunately, it was the death of Jax's father that prompted his perspective switch on tying the knot.
Congratulations to the couple. I hope y'all (that's for Brittany) have a lifetime full of joy, health and happiness.
Now, let's get to business. We need to talk about the engagement ring…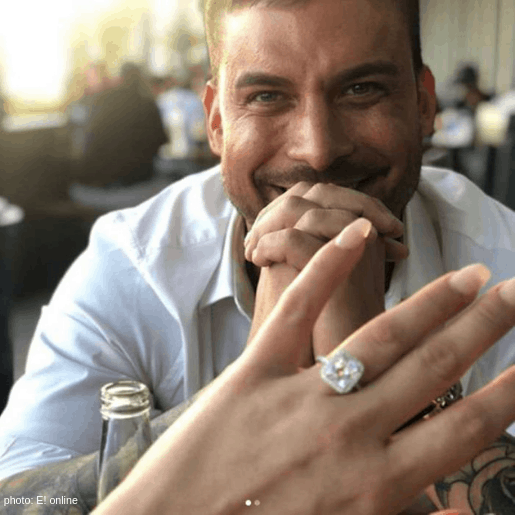 The only thing bigger than that rock is the elephant in the room as to how in the world an ex-SUR bartender was able to afford a $70,000 engagement ring. Of course he makes money from Bravo, guest appearances, advertising campaigns, his new mixers called Just Add X (lol) but $70,000 on a ring?!?! He definitely didn't earn that kind of cash from making mediocre Pumptinis! There must be more to this story…
Jax CLAIMS that the money for Brittany's ring came from his deceased father's estate. Jax really seems to have changed since his father's passing, so I really hope he wouldn't lie about this….
Jax Taylor Dishes On Brittany Cartwright's Engagement Ring, Explains How He Paid For It
I'm glad there are people that are less skeptical than me out there, it's refreshing.
Jax bought Brittany's engagement ring with his father's inheritance.

That's pretty precious. Very special.

— MessyCupcakes (@sippin_tea) December 6, 2018
Watching @mrjaxtaylor say the money his father left him is going towards Brittany's engagement ring (which is soooo beautiful) really made me respect him so much more and I definitely feel he's going down the right path 🙂 go Jax!! 💛

— 💛Rose Corwin (@RoseCorwinn) December 4, 2018
Some say Jax was 'sponsored' by the jeweler in exchange for publicity.
Looks like Jax isn't the only former SUR employee to sponsor this jeweler.
Maybe he stole the engagement ring, like the sunglasses in Hawaii.
Does Brittany shine bright like a diamond? Yes, Rihanna and I agree on that one. If anyone deserves a ring like that is it indeed Miss Brittany Cartwright. Good for you, girlfriend.
How Jax was able to get THIS RING on Brittany's finger, we may never get an honest answer- we are talking about Jax here. Nonetheless, he did gooooooood. (cue slow clap)
Do you trust that Jax afforded this ring in an honest way? Let me know down below!
---