Project Runway Host Explains Why She Returned Angel Wings
Karlie Kloss doesn't feel the brand aligns with her values.
Ashley Hoover Baker July 2, 2019 10:06am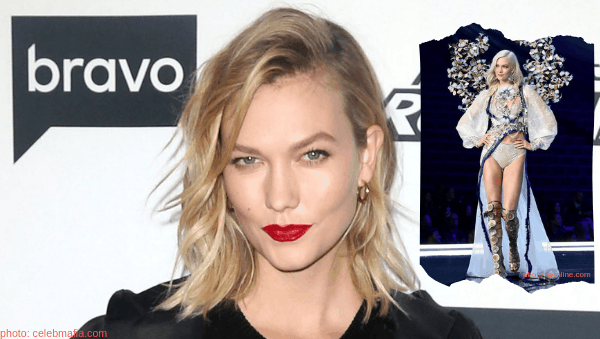 Project Runway host, Karlie Kloss, took off one of her many hats – and for a good cause! According to reports from People.com, the model/entrepreneur put her New York University learnings of feminist theory into action. Which explains why the Bravo host walked away from Victoria's Secret. The lingerie mega corporation's values weren't consistent with hers.
USA Today reported, "The reason I decided to stop working with Victoria's Secret was I didn't feel it was an image that was truly reflective of who I am and the kind of message I want to send to young women around the world about what it means to be beautiful."
The computer programmer and creator of Kode with Klossy continued, "I think that was a pivotal moment in me stepping into my power as a feminist, being able to make my own choices and my own narrative, whether through the companies I choose to work with, or through the image I put out to the world."
This, my friends, is #FeministGoals.
If you need any more reason to love Karlie, check out her appearance on WWHL. She BAKED for Andy Cohen! That's a class act. Sadly, the story didn't end as Karlie or Andy wanted.
Do you with agree with Karlie in that the lingerie mega-brand's standard of beauty doesn't accurately express what it means to be beautiful? Drop your opinions off in the comments!
---