Guess Which Reality Competition is Coming Back to Bravo?!
The design competition is coming back to Bravo in the wake of a Hollywood Scandal.
Genny Glassman May 14, 2018 4:24pm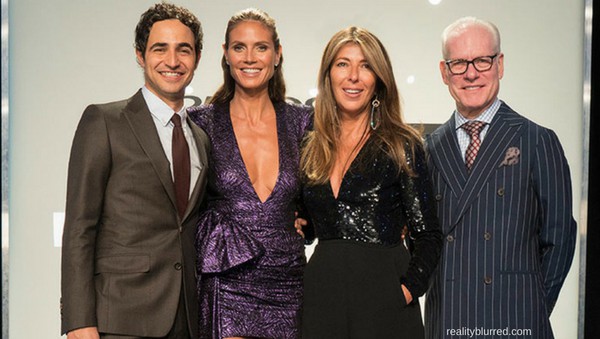 At long last, everyone's favorite design competition has come back to its home network. It was reported at NBCUniversal Upfronts today that Project Runway will be returning back to Bravo, meaning that now we'll have little to no reason to leave the couch!
The news broke earlier today when Bravo producer, Andy Cohen sent out a tweet to his 2.29 million followers.
"#ProjectRunway is coming HOME to @Bravotv!!!" he writes.
#ProjectRunway is coming HOME to @Bravotv!!!!!

— Andy Cohen (@Andy) May 14, 2018
According to NY Magazine, the fashion design competition has been airing on Lifetime since 2008. In 2016, Lifetime even signed a three-year contract with the Weinstein Company, who owned the rights to Project Runway up until the recent sexual assault allegations came out against former owner Harvey Weinstein.
The most recent news is that the Weinstein Company has declared bankruptcy and in the particular case of Project Runway, A&E (who owns Lifetime) chose to break their deal with TWC, saying that the company was in breach of contact. A&E sites the assault allegations as reason for the split, and on May 8, Lantern Entertainment acquired the former Weinstein Company asset, allowing Bravo to swoop in to secure a deal to bring the show home.
According to Frances Berwick, President of Lifestyle Networks at NBCUniversal, the network is thrilled to have one of their flagship shows come back to their airwaves. "We are beyond excited to reboot 'Project Runway' at the network where it all began," she said today at the company's Upfront presentation. "Leaning into the creative process in an entertaining way has always been part of Bravo's DNA, and 'Project Runway' perfectly captures that.
"This franchise will be an important cornerstone to complement Bravo's original premium scripted and unscripted slate, and we expect it to drive the same level of fan-dom and passion as we experienced last time it was on Bravo."
During its time on air, Project Runway has launched the careers of several young designers. Most notably Christian Siriano, who dressed no less than 17 attendees at the 2018 Oscar ceremony. But mostly, we are just thankful that we'll still get to see Tim Gunn every week!
Tell us if you're excited for the return of Project Runway in the comments!
---