#6 Prissy talks Housewives and Southern Charm!
If you're not listening to our podcast... you're a beauty queen on bath salts!
Troy Turner May 12, 2018 6:40pm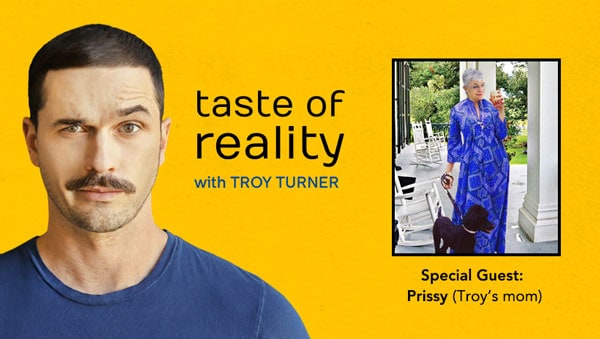 Podcast: Play in new window | Download
Subscribe: Apple Podcasts | Google Podcasts | Stitcher | Email | RSS | More
In podcast episode 6, Troy's mom is back with her mouth from the south to talk all about the most memorable Real Housewives one-liners! Then, they recap the latest Southern Charm (Season 5 – Episode 6)! Listen for the question of the week and leave your comment on the @TasteOf_Reality Instagram post for a chance to win a RHONY "Get Off My Jock" notebook!
Sound off in our Facebook Group and follow us:
Web: https://tasteofreality.com
FB Group: https://facebook.com/groups/2002217393430171
Facebook: https://facebook.com/tastereality
Instagram: https://instagram.com/tasteof_reality
Twitter: https://twitter.com/TasteOf_Reality
---