Pink Shade #72: Erin Martin and Troy Turner break down Making a Murderer Season 2
If you're not listening to Pink Shade... you're a Ken Kratz.
Troy Turner December 5, 2018 8:59am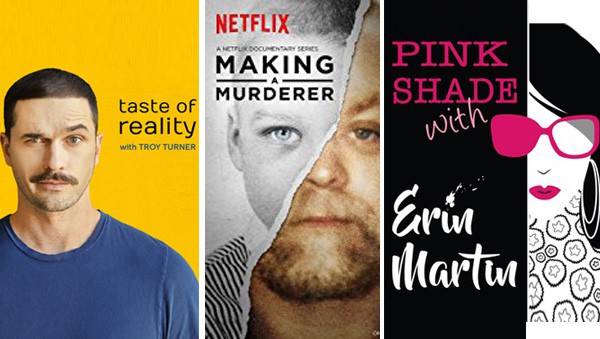 On the latest episode of Pink Shade with Erin Martin, she and Troy Turner from the Taste Of Reality podcast talk all things Making A Murderer, Season 2 (Netflix)… including Kathleen Zellner, Steven Avery, Bobby Dassey, Ken Kratz, and more! Listen here or use the links below – and remember to subscribe to Pink Shade!
Follow Pink Shade:
Web: PinkShadeWithErinMartin.com
FB Group: Pink Shade With Erin Martin
Twitter @ErinLeahMartin Instagram @erinleahmartin
Patreon for bonus content: Pink Shade Patreon Page
Check out Erin's new Cult Talk Podcast
Want more Erin Martin? Listen to her on the Taste of Reality podcast!

---