Patricia Altschul Takes on Costco
Breaking news: Bravolebs are people too!
Emily Bertha July 3, 2018 8:25pm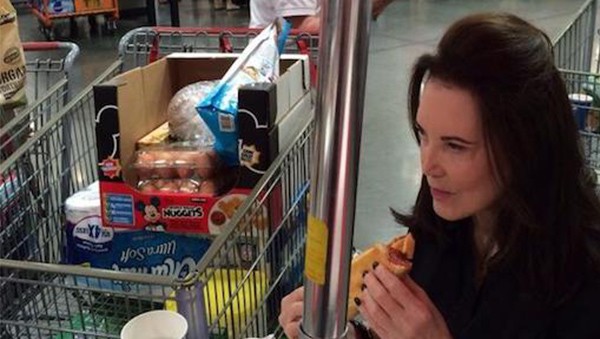 Some might say that the worst shopping day of the year is Black Friday, but according to Southern Charm's Patricia Altschul, it's actually June 30th. There's no denying that the 4th of July weekend can entail some pretty intense grocery trips. Frantic last minute shoppers aggressively reach for the last of the buns and beer because they'll be damned if anyone tries to take away their right to empty carbs like the government is trying to take away their guns. America is nothing without a Colt 45 lager in one hand and a Colt .45 pistol in the other!
Of course, Patricia celebrating July 4th that way is hard to imagine, but then again so is the sight of her shopping at Costco. This past Saturday, Patricia tweeted "Guess where I am?", and if I had 100 guesses, Costco would never cross my mind.
Guess where we are? …. on the worst shopping day of the year with #Michaelthebutler #SouthernCharm pic.twitter.com/Q91xMYoxtp

— Patricia Altschul (@Pataltschul) July 1, 2018
She tweeted a short video of loaded hot dogs inside of the store. Patricia was preparing for her 4th of July celebration, and I for one appreciate the fact that someone rich enough to have a butler still wants those bulk discounts. Why exactly one needs a butler to help shop for hot dogs with them is beyond me, but I'm all for the spotlight being on Michael so I'm definitely not complaining. I also love the fact that not only does she have a butler, but that she used #Michaelthebutler as a hashtag with the tweet.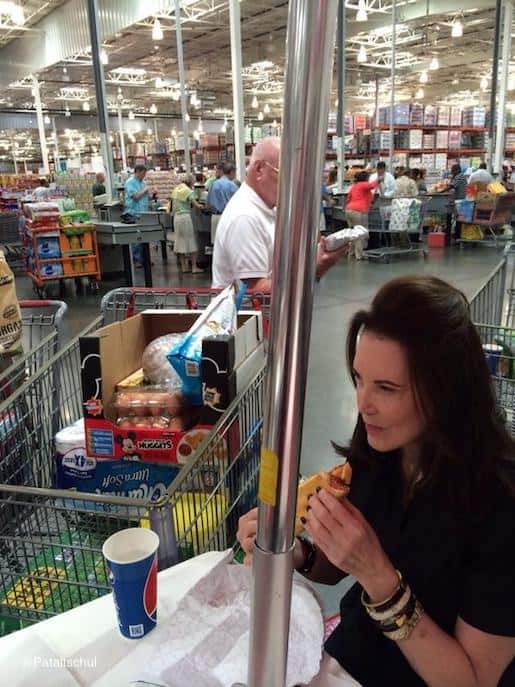 Michael the butler quipped that it was actually the best shopping day of the year. Apparently, it was just a short trip as they were only shopping for hot dogs. But in case anyone is wondering, Costco is also a great place to buy just about everything you could ever need in your life (or afterlife since they also sell coffins).
I think it's time for a new Bravo show: Southern Charm Costco. Patricia isn't the only one with an affinity for Costco; RHOC Tamra Judge called it "the happiest place on earth." Even RHOBH Erika Girardi has made trips to the store (although her affinity isn't as great as Tamra's). Bravolebs, they're just like us!
Which Bravolebrity could you never imagine shopping at Costco? Comment below!
---