Paola Mayfield Says Juan 'Has to Accept' Pregnancy
It's the baby or nothing!
Mandy Robinson July 27, 2018 5:49pm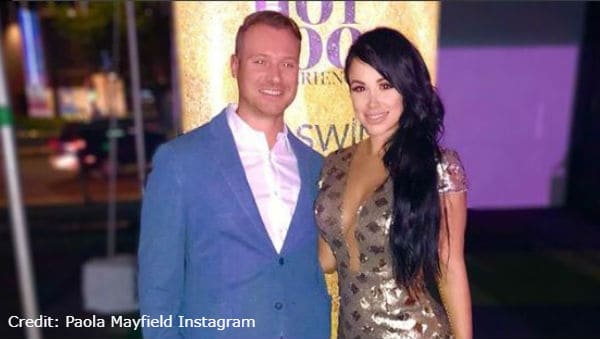 On 90 Day Fiance, Paola Mayfield's friend Juan has made it very clear that he is not a fan of her husband Russ. These two can't get along no matter what. Paola just revealed that she is pregnant and now she is saying how Juan "has to accept" it.
Us Weekly got the chance to talk to Paola and she explained it all. Honestly, I expected Juan to throw a huge fit like he always does, but turns out that wasn't the case. Paolo explained it to Us Weekly and it all actually went pretty well surprisingly. She said, "I told him, 'Look, this is gonna happen, so I don't want you to find out through someone else. And he was like, 'I'm about to cry. Even though I know I'm not a big fan of Russ, this is amazing because I love you and I know what you've been through, so I'm really happy for you.'"
Paola admits that she didn't expect Juan to take it as well as he did either. Now, she has some hopes that this will get Juan and Russ friendly again. These two don't like each other at all so it would be pretty surprising if this fixes it. One thing is that Paola says she doesn't want negativity around. They are going to be parents now and that is their focus. If Juan can't get his act together, then he may end up losing this important friendship. As of right now, it isn't even guaranteed she will let Juan around their baby.
There have been times that Paola seemed to take Juan's side over her own husband, but that seems to be a way of the past now. This baby is really bringing these two together and making her focus on a life without drama, AKA probably a life without Juan in it.
Do you think that Juan is going to be fine with Paola's pregnancy? Do you see more drama ahead? Let us know in the comments section below, and don't miss new episodes of 90 Day Fiance: Happily Ever After on Sundays on TLC.
---