Live the Pampered Life: RHOD Style!
Yeehaw!
Lara Sophia November 2, 2018 11:46am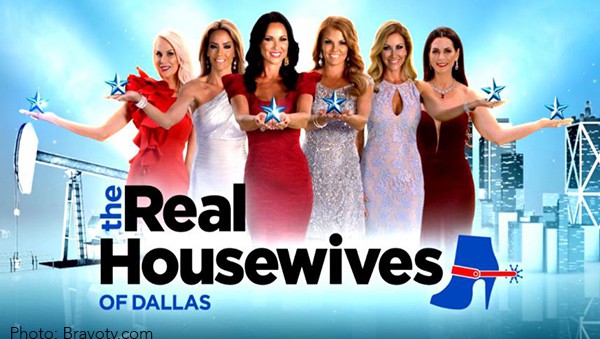 Want to live the pampered life like the Real Housewives of Dallas?
Well, we've got all the details on where you can go to live the fab life just like your favorite RHOD stars do!
In Dallas, it's all about appearances so the Real Housewives of Dallas always need to look and feel their bests.
To do just that the Dallas Housewives rely on several specific hotspots to get pampered and feel rejuvenated.
So, let's break down where the ladies of Dallas go for a full day of pampering – were talking spa, doctors, shopping, lunch, drinks, and so much more!
First, the ladies of Dallas start their day off by hitting up a juice bar for a light and refreshing breakfast. The RHOD love to stop by The Juice Bar for chef-created juices, smoothies, pressed juice, juice cleanses or healthy food and snacks. The Juice Bar is the go-to place for post-workout fuel.
RHOD star Kameron Westcott loves The Juice Bar's Pretty in Pink Smoothie which contains Almond milk, Nuttzo, Pitaya, Raw Cacao Nibs, Banana, Dates, Hydrolyzed Collagen & Pink Himalayan Sea Salt.
After fueling up, the RHOD love to get refreshed at Mark Deuber's Lemmon Avenue Plastic Surgery & Laser Center. The Dallas wives love to head into the Laser Center for Botox, laser treatments, or to tighten up their woohas. At the Lemmon Avenue Laser Center, the ladies can discretely freshen up their looks without anyone knowing the difference.
Now that the Housewives are tight and right, it's time to head get IV therapy and B12 shots at Haute Cobalt Beauty and Wellness Spa. This is LeeAnne Locken's go-to place for IV therapy after a crazy night out. In fact, LeeAnne swears by IV therapy: "This is my hangover lifesaver!"
Next, it's time for some shopping! In Dallas, fashion matters BIG Time so the RHOD only shop at the best of the best. For the Dallas Housewives, it's all about luxury shopping so they rely on three Dallas staples for all their clothing needs.
Tootsies is a specialty store offering ready to wear, shoes, handbags, jewelry, and accessories with stores located in Houston, Dallas, and Atlanta.
Clothes Circut is another Dallas shopping staple that brings together luxury fashion lovers for a contemporary consignment shopping experience. Whether your heart skips a beat for Chanel, Louis Vuitton, Jimmy Choo, David Yurman, Rag and Bone, Tory Burch or Lululemon you'll find something you love at a great price.
Stanley Korshak pampers customers with lavish service and a selection of the best, highest quality merchandise in the world.
Oh, yeah you'll definitely need to get some jewelry to top off all your new clothes. The Dallas Housewives head to De Boulle Diamond and Jewelry for all their high-end jewelry needs. Stephanie Hollman's hubby Travis recently popped into De Boulle to pick her up a $41,000 diamond ring for their vow renewal.
Whew! Now that all that shopping is done it's time to refuel with some tacos and margaritas. The RHOD love to head to Tacos & Tequila for good food and gossip. A liquid lunch sounds good to me!
After a hard day of being pampered Dallas style, the RHOD make sure they have a good morning by slathering on D'Andra Simmons' Hard Night Good Morning all-natural skincare products that are paraben free, phosphate free, sulfate free and phthalate free.
Talk about living the Dallas lifestyle!
For more on the Real Housewives of Dallas lifestyle take Taste of Reality's RHOD tour!
---