Our Top 10 Favorite Secondary Characters On Bravo
They cook, they clean, they make it nice
Emily Bertha December 14, 2019 5:35pm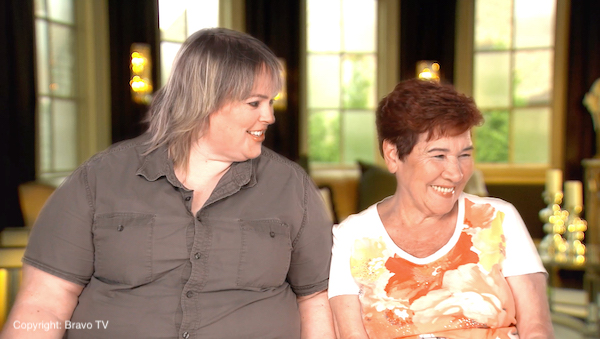 Behind every Bravoleb is a glam squad, a dedicated assistant, or someone who is more like a friend to them than an employee. Whether they're cooking, cleaning, decorating, or cutting up a McDonald's meal on a silver platter, these unsung heroes always make it nice.
Check out our top 10 favorite secondary characters on Bravo!
1. Housekeeper Marlene
Margaret Joesphs's housekeeper, Marlene, doesn't hold back with her opinions, and we love her for it. She provides all the jokes and dancing needed during RHONJ dinner parties. And while her cleaning skills may be on point, she isn't exactly the best housekeeper, as she misplaces things constantly. But when you have someone with as much personality as Marlene who gossips about Margaret's friends with her and the Jersey housewives, she's more of a friend than an employee, and we never want to see her leave.
2. Tracey Bloom
The Biermann's chef from Don't Be Tardy can make us laugh and make us food; what's better than that? However, her expert culinary skills may not always be appreciated since the family of eight tends to think pizza is peak Italian and prefers chicken nuggets over chicken cordon bleu. But Tracey is more than a hired chef anyways — she's part of the family.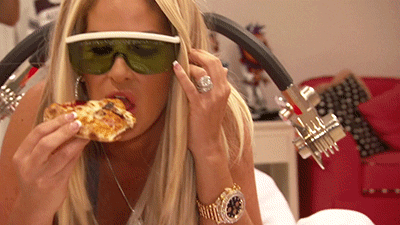 3. Nanny Berta
Another member of the Biermann crew, Nanny Berta is more than just a nanny. She helps with everything from teaching "the littles" Spanish to remaining (mostly) calm while teaching Ariana how to drive, all while only occasionally commenting on how loco the family can be.
4. Michael Kelcourse
Southern Charm just wouldn't be the same with Michael the butler. Despite Patricia Altschul ofter over the top requests, Michael obliges as if it's the most normal thing. And with Patricia, the fancy requests are usually par for the (Kel)course. Any butler who serves his employer McDonald's in a limo with wine is fine by me.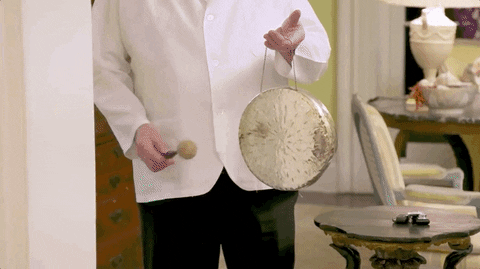 5. Don Juan
Don Juan is RHOA's Kandi Burruss's entertainment manager and general gossip hungry friend. He's always there with the drama, whether it's with Kandi's family or her friends. Some day I too hope to have an entourage like Kandi's, with my very own Don Juan as the leader.
6. Dwight Eubanks
RHOA with no Dwight? How dreadful! Dwight Eubanks may be gone (much like his friendships with NeNe Leakes and Phaedra Parks), but he'll never be forgotten. The beauty and fashion guru could messier than all of the Atlanta housewives combined. And the shade he threw? Amazing.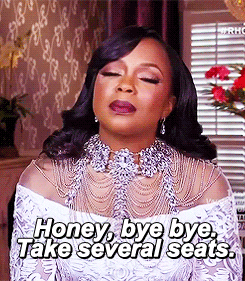 7. Mikey Minden
Often shown on RHOBH, Mikey Minden is Erika Girardi's…well, everything? He's her stylist, choreographer, friend, creative director, and probably a billion other unofficial titles as well. Almost every iconic Erika Jayne look is brought to us in part by Mikey, and for that reason alone, we give very many f*cks about him.
8. Zoila Chavez
It takes a very patient and very specific type of person to work for Flipping Out's Jeff Lewis for nearly two decades and rarely flip out herself. The now retired housekeeper, Zoila, always kept Jeff on his toes while keeping us entertained with her incredible attitude and funny side remarks.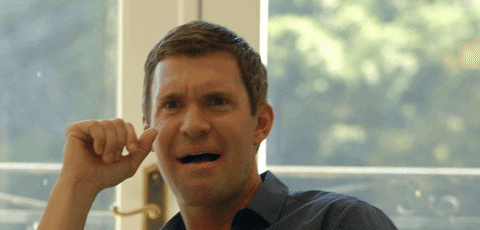 9. Matt Byars
RHOP Karen Huger's so called assistant seemed to materialize out of nowhere at her infamous press conference surrounding her husband's financial scandal. Every grand dame needs a Matt, but I'm not so sure every Matt needs a grand dame. I still can't accurately get a read on him, but the poor kid seems in way over his head. Matt, blink twice if we need to get #freeassistantmatt trending instead.
10. Kevin
Bethenny Frankel's driver decided he wanted to slow down and travel less after season 10 of RHONY. While I was sad to see him go, I'm happy about the bond these two formed.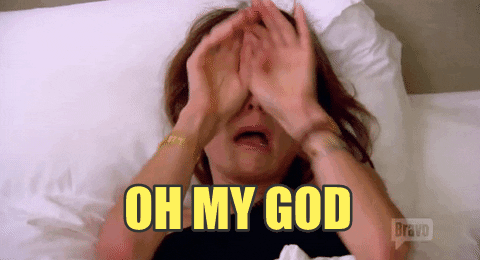 Do you have a favorite? Comment below!
---