Omg Did Jill Dillard Just Catch Her Brother John David On an Unchaperoned Date??
John David Duggar may have been out without a chaperone!
Mandy Robinson July 25, 2018 7:44pm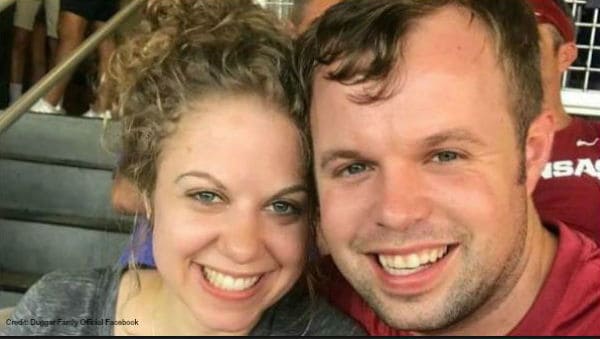 When it comes to the Duggars, they are really strict about courting. John David Duggar has been courting and just announced today that he is engaged. It sounds like his sister Jill Dillard may have caught him out without a chaperone with Abbie! I can only imagine what Jim Bob would have to say about that one! He really likes the kids to follow courting rules so that they can stay pure until marriage. These crazy kids don't even kiss until their wedding day!
In Touch Weekly shared about what Jill had to say that has fans thinking John David has been breaking the rules. Jill shared a picture where she was seen with John David and Abbie. She said that she ran into them while out on a date. Jill didn't happen to mention a chaperone along with them either!
As you can see in the picture above, it does look like John David and Abbie were out on the town by themselves. Hmm, does this mean since he is an older sibling he doesn't have to follow the rules? When you get engaged, you can hold hands, but you still aren't supposed to go out on your own. That would tempt the couple to do too many things.
The fans went a bit crazy on the post. Some think that Jill just worded it funny, but that she was the chaperone. Others think that they were out alone or that the chaperone was just not mentioned. Now you know that if John David Duggar wasn't following the rules he will never admit that to anyone! Everyone is just going to have to speculate, but they probably don't always follow the rules and this time they just got caught!
Do you think that John David Duggar and Abbie went out on their own? Let us know in the comments and also share your thoughts on these crazy courting rules!
---