O Come OG Faithful's Housewife On Top
Ramona Singer's performance was flawless.
Ashley Hoover Baker December 22, 2018 12:45pm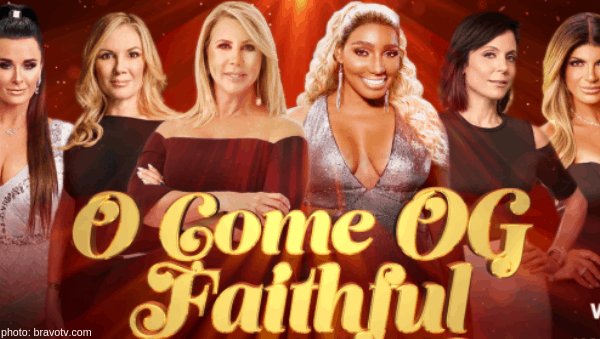 The 'O Come OG Faithful' Watch What Happens Live episode did not disappoint. A gathering of Housewife OGs including the OG of the OC Vicki Gunvalson, as well as NeNe Leakes, Terese Giudice, Kyle Richards, and Ramona Singer is exactly what my holiday season needed.
I was so completely shook with the news of Andy Cohen becoming a father, that I didn't pay tribute to the Queen of the OG's, Miss Ramona Singer. The Housewife who "Is Not Afraid To Say What Everyone Else Is Thinking" gave the performance of her lifetime on this end-of-year special. FYI- I'm going to save the best for last, so here it goes: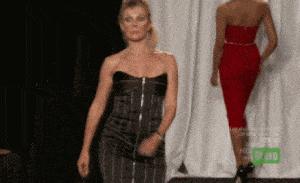 After our Daddy, Andy, opened the vault, and a decade-old video of Ramona and her crazy eyes with a pre-teen Avery played. The young Avery told the producer, "my mom likes to party a lot." As if the video reaction of Ramona's young daughter being so blunt wasn't enough, Ramona brags, "some things never change" to the other OG Housewives.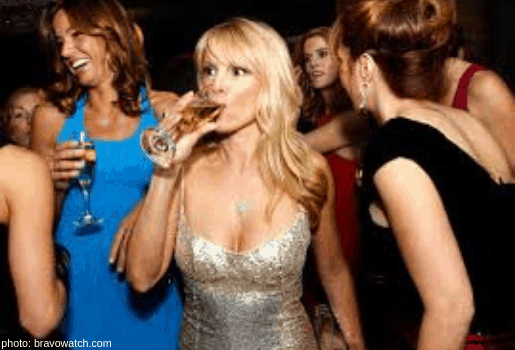 \
Later, Andy pays homage to the Houswives' classic moments andcatchphrasess. Naturally, the package began with Ramona shouting:
The editing brilliance from Bravo continued with very explosive scenes of Teresa, NeNe, Kyle, and Vicki screaming and getting in their opponent's faces. There was a table flipped, an invasion of personal space, and a pushed host, and that was only Teresa's contribution.
Ramona brought things back to a fun place as she spoke to former NY Housewife, Carole Radziwill, about a 'ruh-gay' band, that's Ramona for reggae (even after Carole politely corrected her.) Here's a reminder of a hilarious game Andy played with the Pinot, not pronunciation, queen.
Back to O Come OG Faithful: All of the other OGs had videos of them being easy going and having fun, before we get the final shot of the package: Ramona said 'ka-doos' to us, instead of 'kudos' to us. That's so Ramona! Though NeNe won the best catchphrase with a landslide, each housewife deserves 'ka-doos' for giving us great content.
Ramona continued giving us great television as Andy asked all the housewives to comment on former housewives. The OGs were very polite in their responses, until Kyle referred to former Beverly Hills housewife, Carlton Gebbia, as a witchy effing poo, which earned some laughs. Leave it to Ramona to truly deliver the shade though, sorry Kyle. The New York OG's answer made the audience audibly gasp when she asked, "Cindy who?" after Andy asked about former NY Housewife, Cindy Barshop.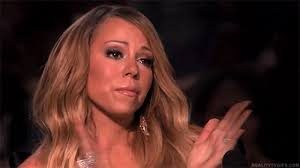 When Ramona was asked which former New York Housewife she would like to see come back, she said no one. Andy explicitly asked if she would like to see Jill Zarin come back, she said "no". For the record, every other OG had at least one Housewife they would bring back. Oh, Ramona.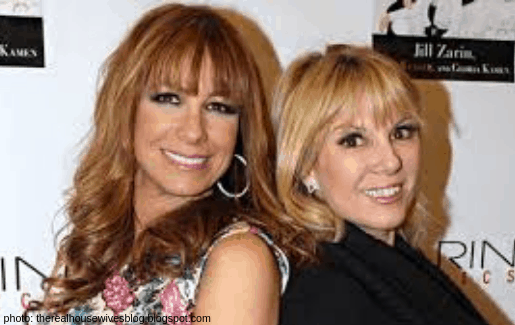 Ramona's dating life was brought up, thankfully, because inquiring minds want to know. The Housewife who is 'like fine wine and just gets better with time' enlightened us with the dirt that she is dating 'a lot' of people, but no one is sticking. Ramona gave us no dirt on red scarf guy but did drop the bomb that Tom D'Agostino bought her a drink (remotely?) while she was at a bar in the Hamptons. Ok. The 'Tomfoolery' continues…
Ramona's performance of this episode peaked for me during the 'Frosty the Shademan' sketch with the OGs. Frosty (oh so shadily) brought up a comment Ramona said previously on Watch What Happens Live. Ramona had stated that the New York Housewives put the franchise on the map, even though Orange County came first. The clever cameraman focused on the OG of the OC, Vicki, who I can't tell how she responded due to her latest facelift, but I don't think it was good.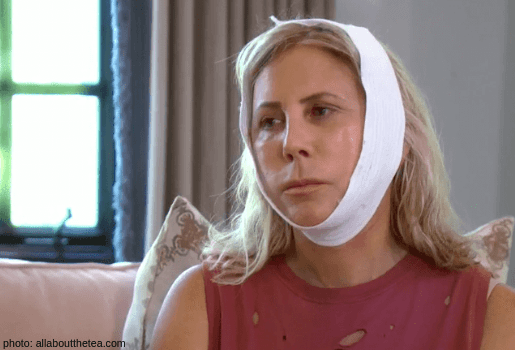 Ramona 'clarified' by saying that no one knew of the OC until NY came on. Vicki audibly freaked out, but that was nothing compared to the look on Andy and the other OG's faces! Andy looked like such a proud papa at that moment. He's going to be the best dad!
The icing on the cake, for me, was when Teresa was asked to say three nice things about Bethenny Frankel. We know Teresa has a limited vocabulary, so Ramona jumped in to help. Ramona informed Teresa that Bethenny was a great mother. Very true, and very sweet. Until, Teresa asked if Bethenny was a good friend, to which Ramona replied, 'she's trying'. I. Just. Died.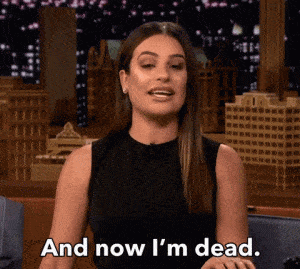 Where do you stand with the OG's of the Housewife franchise? Are you with me on Team Ramona, or are you on Team NeNe, Team Kyle, Team Teresa, or Team Vicki? Let me know where your loyalty lies in the comment section!
---