Not Your Typical WWHL Drinking Game
You may be the chess player of all time, but this game is fun too
Emily Bertha April 6, 2019 3:42pm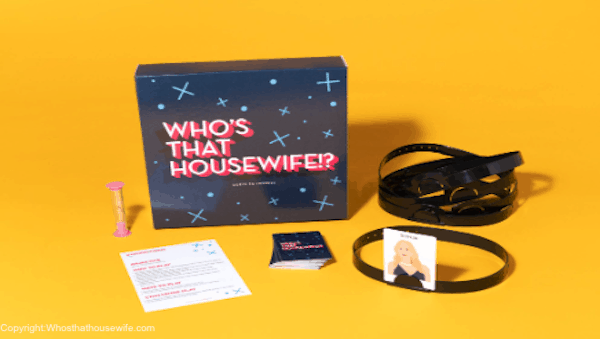 You don't have to have grown up a Carny kid to appreciate a good game. While the games on WWHL with Andy Cohen are one of the best parts of my week, it's nice to switch it up every once in a while and play a good old fashioned card game.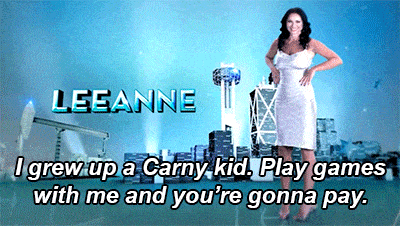 "Who's That Housewife!?" is a new real housewives themed game that was just released this week. Handmade in LA (because really, where else?), the card game retails for $55. It comes with 6 "crowns" (they use that term loosely; they're basically just black plastic headbands), a timer, and a stack of cards with awesome graphic designs of the ladies and, of course, Andy Cohen. Whether it's a Friday night in with your friends or you're looking for literally anything to do with your mother besides explain to her for the umpteenth time how to send gifs on her phone, "Who's That Housewife!?" is the perfect way to bond.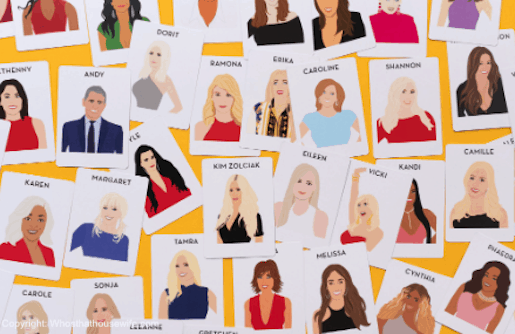 This card game is essentially the equivalent of that game you played in middle school where your friends put a post-it note on your head with a name or item written on it, and you ask questions to guess who it is. Considering all you really do is place a card in your "crown" and guess who it is, $55 may seem a bit steep for this game. However, 10% of profits are donated to dog rescue centers, so you don't have to feel too guilty about spending your money on a real housewives game instead of paying your parents for using their Netflix. And let's be real, wine may not be included, but chances are you'll be drinking it while you play. I find "Go Fish" too complicated after two drinks, so I love that this game is simple but fun. Quite honestly, I'm disappointed it took so long for someone to come up with this idea.
What do you think of the new game? Comment below!
---