Kim Kardashian Scaling Back on Sexy Selfies
Try and Keep Up!
Lara Sophia November 29, 2019 10:10am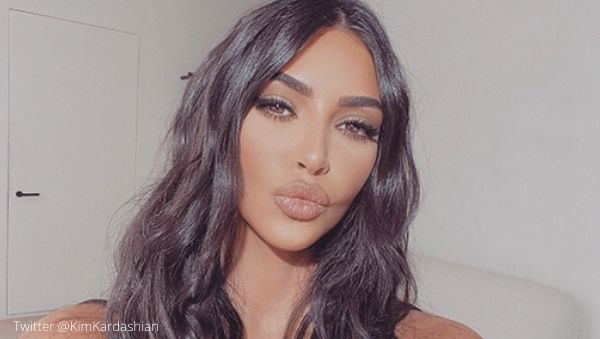 Here's everything that went down with the KarJenner clan this week!
Kim Says She's Ready To Scale Back on Sexy Selfies
Get ready to see a lot fewer sexy selfies on Kim's Instagram page. Kim recently revealed that she's planning to cut back on the number of sexy bikini photos/naked selfies she posts on her social media accounts.
"I guess I just don't care as much anymore to want to take tons of photos in a thong bikini," Kardashian told The Cut. "I think I'm evolving to where I don't feel the need to want to keep up."
"I don't know if it's the fact that my husband has voiced that sometimes too sexy is just overkill and he's not comfortable with that … at the end of the day, he always gives me the freedom to be and do what I want," she explained.
"But I have kind of had this awakening myself. I realized I could not even scroll through Instagram in front of my kids without full nudity coming up on my feed pretty much all the time. And I definitely contributed to that. I mean, one of my most iconic covers was the Paper magazine one, when I was all oiled up and ripping my dress off."
Source: PageSix
Kim's SKIM Brand Is On It's Way To Being a Billion-Dollar Brand
Kim's SKIMS brand is on it's way to becoming a billion-dollar brand. A source close to the KUWTK star tells TMZ that SKIMS restock last Wednesday was actually more successful than the initial launch and netted the brand millions of dollars in just minutes. Apparently, millions of consumers are on the waitlist for the restock and continue to line up to score a piece from the unique shapewear line. Over the next year, Kim also plans to release more products under her SKIMS which could help cement her billion-dollar brand status. If SKIMS does reach billion-dollar status, Kim will find herself in some familiar company including her husband Kanye West and sister Kylie Jenner.
Source: TMZ
Caitlyn Jenner Miscounts Her Grandkids in 'I'm a Celebrity…Get Me Out of Here!'
On a recent episode of I'm a Celebrity… Get Me Out of Here! Caitlyn Jenner flubbed when she miscounted her grandchildren.
"Coming up this December, I'll have 20 [grandkids]" said the former KUWTK star.
In reality, Caitlyn currently has 16 grandkids, 7 of which are biological, and will have 18 when her son Brandon Jenner's twins are born in December.
Source: PopCulture
Kim Says She 'Cried the Whole Way Home' After the Memes About Her 2013 Met Gala Gown
Kim is reflecting on her very first Met Gala experience and let's just say it wasn't a pleasant experience. The KUWTK star attended the 2014 Met Gala with Kanye West while pregnant with their daughter North, 6 and wore a floral print dress designed by then-Givenchy designer Riccardo Tisci that resembled a carpet.
"I was very pregnant, very puffy and bloated and I was like, 'Oh god, of course, the first time I go I'm gonna be huge," she said, pointing out that she didn't actually get an invitation to the event and was merely Kanye's plus one.
"Kanye [West] was performing so I wasn't actually invited, I was just Kanye's plus one. And that was okay with me because I never really dreamed I would be at the Met Ball," she said. "I know no one really probably wanted me there at the time."
"We chose a really stretchy fabric because I would be growing and we wanted to make sure that alterations were easy and it was comfortable," she said.
"I was like, 'I think I should just do the black version,' and Riccardo was like, 'No, c'mon, we have to do the floral,'" she explained. "Riccardo said afterwards, 'What do you give a woman who is pregnant? You send her flowers.'"
Kim remembers that she was so insecure at the time that she couldn't speak up about her concerns.
"I could never really speak up at that point because I so shy and just wanted to make everybody happy," she recalled, adding that she only agreed to the dress after Tisci told her that Anna Wintour wanted her to wear it.
However, Kim says the jokes that immediately followed her Met Gala red carpet debut hurt her feelings.
"I think Robin Williams even tweeted it, said I looked like Mrs. Doubtfire," she said. "I was crying the whole way home because I just couldn't believe it."
Yet not everyone hated Kim's look. Kim says the Olsen twins praised her look which made her feel somewhat better.
"I just remember the Olsen twins came up to me and loved my outfit and my gloves, so none of the critics mattered because the Olsen twins approved," the reality star confessed.
Now that time many years have passed, Kim admits she loves the look.
"Now it's like sick," she said.
Source: PEOPLE
Kim Reveals How She Balances Work and Being a Mom of 4
It's safe to say Kim Kardashian is one of the busiest women in Hollywood and despite being a mom of four, she finds a way to manage it all.
In a new interview, the KUWTK star is opening up about how balances work and being a mom to North, 6, Chicago, 22 months, Saint, 3, and Psalm, 6 months.
"I go to bed when the kids go to bed," she said. "I don't drink, I don't stay out late at night. So I think that really does help."
"I just micromanage my day," she continued. "I know every day I wake up at a specific time and I have my schedule set in stone and I really don't like to veer off of that, because it's so planned out and with four kids, you just have to be so organized. So being organized is key."
Source says that Kim "definitely does not do drugs and hasn't for years — and even then she barely dabbled."
"Now she drinks here and there, but mostly abstains," the source continued. "She may have a glass of champagne on a holiday or for someone's birthday, but it's rare."
Another source says Kim "pretty much doesn't drink at all."
"She's not a partier and it's just not part of her life," the source explained. "Occasionally she'll have a drink, but she really doesn't like the taste of alcohol."
"None of the sisters do — and none of them go really crazy," the source added. "They're very conscious of their image, Kim especially. They don't like to lose control. Kim definitely had her years of partying, especially around the time she was friends with Paris. She also used to go to clubs every night of the week. Her life is completely different now."
Source: PEOPLE
Khloe Is "Worried" But "in Touch" With Ex French Montana Amid Hospitalization
There's nothing but love between exes Khloe Kardashian and French Montana so it's not surprising that the KUWTK star is worried about her ex now that he's in the hospital for stomach and cardiac issues.
"Khloe has been in touch with French. She heard the news and was concerned about him," a source tells E! News.
French was rushed to the hospital after complaining of severe nausea, stomach pains, and an elevated heart rate. The source says Khloe wanted to "make sure he is going to be ok and see if he needs anything." 
"She is still worried about him and hoping he gets some good news and they figure out what's going on," the insider adds.
Source: E!
Scott and Sofia Vacation in Miami
Scott and Sofia jetted off to Miami for Thanksgiving week and enjoyed some fun in the sun.
Sofia soaked up some sun on the beach and did a few Instagram photoshoots. The Flip-It Like Disick couple also enjoyed some time on a private yacht.
Kylie Jenner Shows Off Her Real Hair
Kylie got a little bit REAL with fans when she showed off her hair – au natural. The Kylie Cosmetics mogul often wears wigs and extensions and rarely shows off her real hair. However this week, Kylie took to Instagram and showed off her real hair post-shower in an Instagram clip.
"I haven't had my real hair this long since long since I was 15," wrote alongside the clip.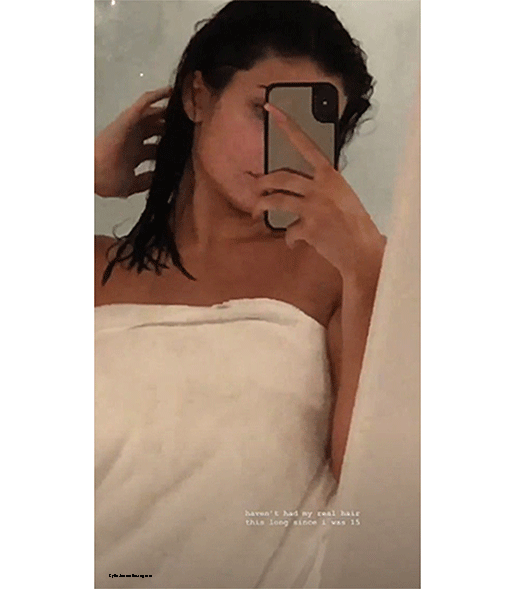 Tristan Leaves Another Thirsty Comment For Khloe; Calls Her 'Perfection'
He's back at it again! Tristan Thompson continues to post thirsty AF comments on Khloe's Instagram pictures.
After Khloe posted the below photo, Tristan couldn't help but comment: "WOW! PERFECTION! WOW!"
Tristan later deleted the comment.
For more Kar-Jenner news, check out the

Buzz

section of TOR!
Thoughts on this week's roundup? Sound off below!
---