New Year's Resolution Tips from LeeAnne Locken's Therapist Elizabeth Scrivner!
RHOD LeeAnne Locken's therapist has some words of advice for all of us!
Staff January 2, 2018 4:29pm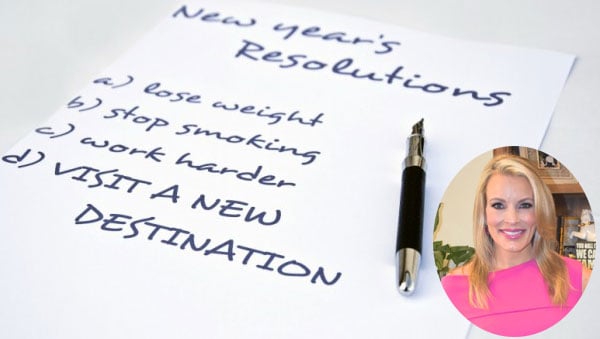 On Season 2 of RHOD, the only person who could tame the beast was LeeAnne Locken's therapist extraordinaire: Elizabeth Scrivner with Park Cities Counseling! She's best remembered for advising LeeAnne NOT to do the two-faced Stephanie costume idea. — Of course, we've seen what happens when you don't take her advice (and when you do!) … so learn from LeeAnne's mistakes and listen up! Follow Elizabeth's tips below to stay on track, keep your New Year's Resolutions and successfully accomplish your 2018 goals!
Success starts with the planning!
Set goals quarterly.
Choose 3-5 goals you are excited about.
Write your goals down.
Share your goals with someone else.
Where to begin?
Chose goals in the physical, emotional, intellectual, and/or spiritual areas.
Chose goals that can be measured.
Change goals as needed.
When imperfect do not trash all of your goals.
Goals are for all ages.
Examples of goals for 2018
Eat food that fuels my body.
3-5 times a week go on a walk.
Write in a journal.
Drink 8 glasses of water a day.
Spend 10 minutes a day with each child.
Pay back a percentage of debt monthly.
Start seeing a therapist for anxiety.
Make all A's in school.
Go to church 2 times a month.
Check In
Revisit goals 4 times a year.
Visualize yourself succeeding
Imperfection is not failure.
Failure is being unwilling to try again.
Make 2018 your personal best yet! I want peace, love and joy for each person!
Happy New Year!
Elizabeth Scrivner, M.A., LPC
To put these tips into action Elizabeth will be hosting a 6-week Resolution/Goal Group  starting Tuesday 1/9/18 from 1-2pm CST. To find out more email her directly.
Should you be seeking individual guidance, Elizabeth is available via Skype, FaceTime and phone sessions. To book an appointment contact her today!
Watch Elizabeth in action with LeeAnne!
What are some of your New Year's Resolutions? Tell us in the comments below!
---