#TBT: NeNe Leakes Reflects On Her RHOA Season 1 Style
Bring on the shade, girl!
Lara Sophia January 18, 2019 10:41am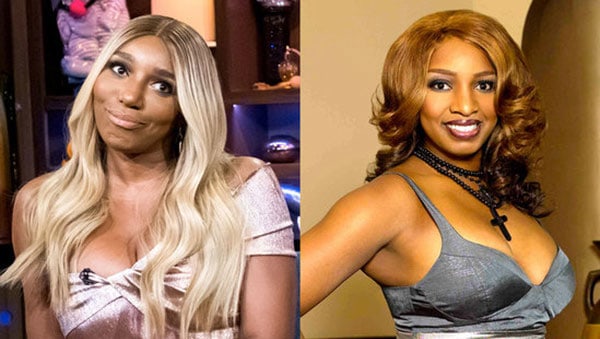 There's no question that NeNe Leakes is a fashionista on and off the TV screen but over the years the Real Housewives of Atlanta star has made some questionable fashion choices. Haven't we all?
However, not all us have had to watch our fashion failures play out on TV. Yikes! Thankfully, NeNe's sense of style has continued to evolve and is more good than bad these days.
With over 11 years of reality TV under her belt, NeNe now is taking time to reflect on her season 1 style.
So, what does NeNe have to say about her season 1 style? Well, she chatted with Bravo's The Lookbook about what she thinks about her season 1 style choices.
"Oh my god, Season 1 NeNe would need to just do everything over," she told The Lookbook.  "I mean no, gosh, she should take her hair off and throw it away, change her makeup, like, really, girl? Season 1 NeNe needs to just take it all off, girl. Everything. Isn't that crazy how you look in the mirror and you think the mirror's telling you the truth, but my mirror lied to me a lot of times."
NeNe admits that she quickly learned what looks work best for her and says that "seeing herself on camera played a role in her style evolution."
"Now when you get on camera, the camera really tells you your angle, what's not your angle, don't wear that eyeshadow no more, fix that eyebrow, change the hair —  oh god, the camera really says a lot. It does."
Let's take a look back at NeNe's season 1 style!
For more on NeNe's season 1 style check out the clip below.
Thoughts on NeNe's style evolution? Tell us what you think in the comments!
---