NeNe Threatens to Reveal the Identity of Brielle Biermann's Father!
This is truly the feud that won't die.
Genny Glassman May 31, 2018 4:11pm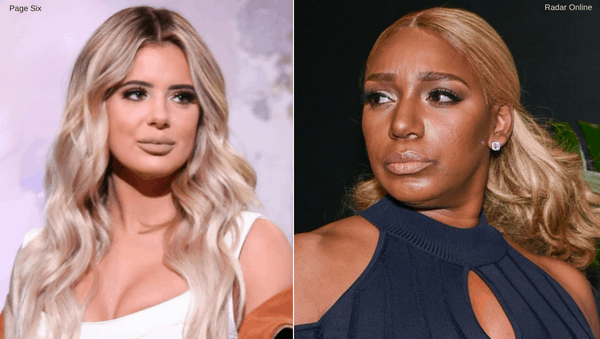 Uh oh, it looks like NeNe Leakes is about to spill some serious tea! The Real Housewives of Atlanta castmember was clearly upset after seeing Brielle Biermann tell a fan on Instagram that she didn't send the videos that created #RoachGate…NeNe did.
The drama started when Brielle posted on the social media site, bemoaning that "it's absolutely disgusting how mean people can be towards someone they don't even know. Social media isn't fun anymore."
However, when a fellow Instagram user pointed out that Brielle herself has participated in some social media meanness *ahem,* the 21-year-old clapbacked, saying that, " i never posted the videos in NeNe's house. NeNe did!"
She then claims that she only sent the video to her mom, Kim, and a friend, Brandon.
But of course, NeNe wasn't going to take this allegation lying down. NeNe blasted Brielle in the comments, saying everything from Brielle is just as foolish as her mother Kim, revealing that Kim sent the roach video to everybody in the cast, and most damning of all, she threatens to reveal a huge RHOA secret : the identity of Brielle's father.
The identity of Brielle's father has been a major plotpoint on the show, ever since Kim's father revealed in 2013, that Brielle and sister, Arianna, have two different fathers.
While some comments on social media scoffed at the idea of NeNe going after a child, others asserted that Brielle is 21 and has been more than willing to roll around in the mud.
It would be very low if NeNe were to reveal family secrets that would hurt her former friend's child, however if we're ever going to move past #RoachGate and the drama that comes with it, then Brielle is going to need to stop bringing it up as a springboard for her own 15 minutes of fame.
Should NeNe spill the beans? Let us know in the comments.
---