Nanny of Southern Charm's Thomas Ravenel Comes Forward With Claims of Sexual Assault
Another woman has come forward with assault claims against Thomas.
Genny Glassman May 10, 2018 6:54pm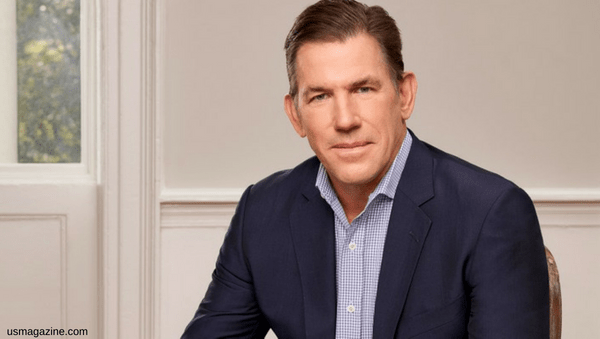 In a story that just keeps getting worse and worse, another woman has come forward with sexual assault accusations against Southern Charm castmember, Thomas Ravenel.  And this time the accuser is a little closer to home.
The initial story broke late week, when Ashley Perkins accused Ravenel of assaulting her mother, Debbie Holloway Perkins, during a Tinder date.
According to People Magazine, South Caroline police are now looking into past accusations made against Ravenel, including a report made on Monday from Ravenel's former nanny, known to fans of the show as Nanny Dawn, who reported that Ravenel had committed "attempted rape" against her in January 2015.  In an interview with Fitsnews yesterday, Dawn got candid about why she didn't come forward her claim earlier.
She tells the site that, "This is the most difficult thing I've ever done, and I don't even know if [Ravenel] will be charged, but I need to let others know they aren't alone."
Dawn continues that she was afraid that Ravenel would not be charged if she went to the police. Especially considering that in October 2014, Lauren Moser, who is a friend and hairstylist of Kathryn Dennis, was physically assaulted by Ravenel, but police did not end up charging the former politician. Moser had even taped Ravenel on the night of the incident and in the report she made to police, claims that Ravenel slammed the door on her, causing her to fall down three flights of stairs. Moser also alleges that during the altercation, Ravenel fell in the pool while holding his daughter, Kensie.
In her interview with Fitsnews, Dawn tells them that Ravenel came up behind her after she had put his daughter to bed. She tells them that Ravenel had turned off the light in the kitchen where Dawn was washing dishes and attempted to kiss her.
Dawn rebuffed Ravenel's advances, repeatedly telling Ravenel "no," but was reluctant to go into the details of the assault in her interview. In her report made on Monday to South Carolina police, she told them that things turned violent and the report calls the incident "attempted rape."
Dawn says she kept quiet in an attempt to not wake Kensie and that she managed to get free from Ravenel and leave the house promptly.
She reveals that she kept working for Ravenel, who at the time was still with ex-girlfriend, Kathryn Dennis. She says that weeks later Ravenel did apologize for the incident, telling her, "I'm sorry for attacking you, it'll never happen again, it's not necessary to bring chaperones."
Dawn even alleges that she broke down and revealed the incident to Kathryn, who noticed that Dawn's relationship with Ravenel was strained after the birth of Saint in November of 2015.
She tells Fitsnews that she eventually confronted Ravenel, which only resulted in further abuse. Ravenel would "butt-dial" Dawn and purposely allow her to hear him tell friends that she was bad at her job, that she was fat, and that she was "poor white trash." We can only guess that this form of bullying and intimation was what also influenced Dawn to keep silent.
She says that Ravenel's attempt to ruin her reputation caused her to take a polygraph test in February 2017. Dawn passed her test and reported the results in her report made on Monday. She told police that she would be willing to take the test again if need be.
"I will take another polygraph test there at any time as long as Thomas Ravenel is willing to do the same. I would welcome the chance to take my reputation back," she tells Fitsnews. 
Ravenel has yet to respond to these new claims made by his former nanny, but we can only hope that both Nanny Dawn and Debbie Holloway Perkins receive the justice that they deserve.
Do you believe Nanny Dawn? Tell us how you feel about these shocking revelations in the comments!
---