Music City Season Finale Recap: Let's Go Home
Season 1 - Episode 8
Stephanie Downs April 13, 2018 7:27am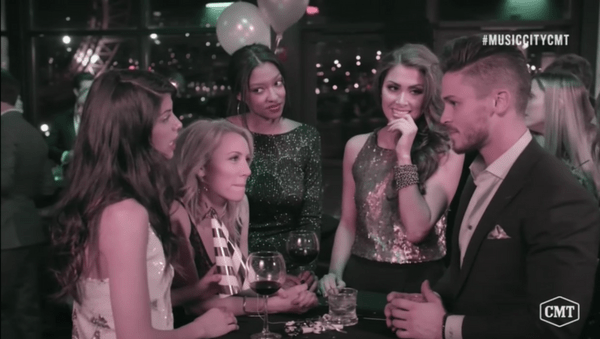 After numerous relationship sagas and countless country music performances, we've reached the season finale of Music City. So much happened in the finale: a friendship breakup, a new romance, and, yes, drama. Here's everything that went down in the season 1 finale of Music City.
First, Rachyl Degman and Alisa Fuller discussed the upcoming New Year's Eve party, where Kerry Degman is set to perform. They also talked about Rachyl's trip to Los Angeles to visit a law school, with Kerry. She explained that Kerry wasn't too keen on the idea of moving to California, seeing as though Nashville's the hub for country music. But, agreeing to visit a law school with her is a good sign that he's willing to consider the move, right?
Kerry and Brooke Eden then had one of their recording sessions together. He told her all about the California trip. However, Brooke wasn't here for him complaining about the possible move, at all. She told him that while Nashville's great, he can also pursue music in L.A. Brooke also told him that maybe it's time for Kerry to support Rachyl for a change with everything, considering that Rachyl's put her life on hold to move to Nashville to support him. Suddenly, I'm really liking Brooke because she's 100% right!
Jackson Boyd then met up at Jessica Mack's house to share some bad news with her. He told her that they can't work on any music together because Savana's threatened by their relationship. Jessica is rightfully confused by the admission and asks him if that means that they have to stop being friends too. He told her that, yeah, they can't be friends. It was awkward AF. Jackson said that the decision wasn't easy but that he had to unfriend her out of respect for his girlfriend. Jessica was really just shocked by it the entire admission. Same.
Jessica and Alisa met up to chat about the NYE party. Jessica brought up Bryant Lowry. But, Alisa quickly shot down any mention of a love connection. Jessica just told her to keep her options open when it comes to him. Jessica then told her friend about the friendship breakup weirdness. Alisa was so surprised and asked, "He unfriended you in real life?" Yeah, everyone was shocked by the random unfriending.
Rachyl and Kerry discussed their potential California move, while on their west coast law school hunt. Rachyl expressed that California might work for them. Kerry surprised Rachyl (and every viewer) by saying that he agreed. He told his wife that he could see California working and that he was willing to move there to support her. After an entire season of relationship drama with these two, it was nice to see them on such good terms.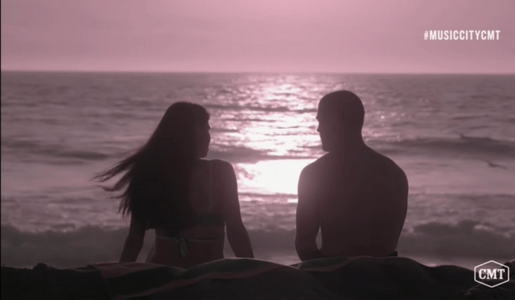 At the New Year's Eve party, Rachyl, Jessica, and Alisa talked about their various life updates. Rachyl told her friends that Kerry was down for the CA move, which they were also surprised about. Jessica discussed her previous friendship breakup since Rachyl was away when it went down. Then, when the trio saw Alexandra Harper and Jackson walk into the party, the convo naturally shifted to them. Alisa admitted what everyone already knew: She doesn't like Alexandra. That was evident from the pair's first meeting, tbh.
Then, Alexandra and Jackson greeted the trio. The convo then went into the friendship breakup, because that issue will never die. Rachyl told Jackson that he shouldn't let Savana dictate how he lives his life. This prompted Alexandra to ask Rachyl point blank if she liked Savana. Alexandra went on to say that Rachyl and co don't even know Savana enough to talk about her.
*This* was the drama I've been waiting for all season. And it also shows why Alexandra's my unrivaled fave on this show. No one else would've been so bold. Everyone was shocked that the beauty queen was so upfront with her question. Rachyl couldn't even answer her, she was too caught off guard by someone questioning her unnecessary complaints.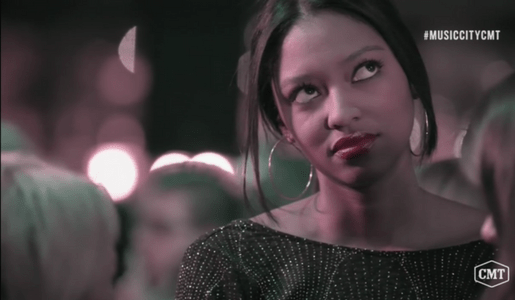 Elsewhere at the party, Kerry and Jessica sang a beautiful rendition of Ed Sheeran's "Perfect," which he dedicated to Rachyl. Bryant finally kissed Alisa after a season of their will they/won't they status. And Jessica and Jackson talked, briefly. They talked for less than a minute. But, apparently, it was much too long for Savana. She saw the two talking and immediately left the party. She was beyond angry and all over a simple interaction. Alexandra was lowkey loving Jackson and Savana's fight though, as she saw them arguing and asked, with a smile, "Are y'all in a fight?" More Alexandra in Music City Season 2, please!
The season ended on a variety of cliffhangers. After the NYE party, a manager gave Kerry his card. So, it's possible that he might find some new representation for his singing career. Jackson and Savana's relationship status was up in the air after their fight. Jackson's relationship status with Jessica was also unclear. And Rachyl received her LSAT results. Although, we didn't get to see how she did on the test. So, Music City fans will have a lot to look forward to come next season.
How do you feel about the Jackson-Jessica-Savana love triangle? Who should Jackson have ended up with? Tell us what you think!
---