Music City Recap: I'm Staying Here
Season 1 Episode 3
Stephanie Downs March 9, 2018 6:54am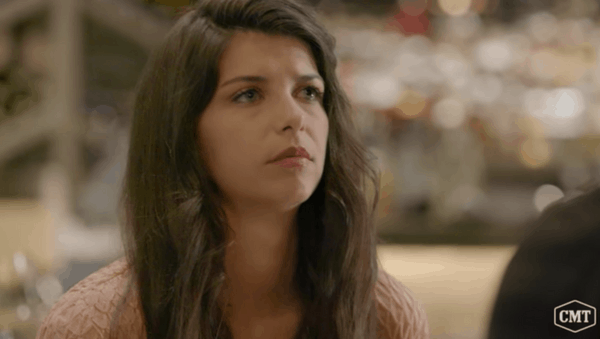 Another day, another drama on CMT's Music City Season 1 Episode 3 aka The Hills: Country Edition! The latest episode had so much relationship drama and almost as much singing. In other words, it was the best of both worlds for the new reality series. So, let's jump right into what happened this week. (BTW, click here if you want to see all the filming locations from Music City!)
The episode kicked things off with Jackson and his cousin, the glamorous Alexandra, as they discussed how things were going with him and Jessica. Coincidentally, Jessica called up to invite Jackson to her birthday party mid-convo, which led to Alexandra awkwardly meeting her cousin's new love interest over speakerphone. As soon as she hung up, Jackson revealed to his cousin that he had asked Jessica to kiss him during their last date. Alexandra had a full-on "OMG" over the whole thing. In case you missed the last episode, he asked her if she wanted to kiss and she said no. It kind of awkward. It's also, boringly enough, a major plot point of this episode… yay.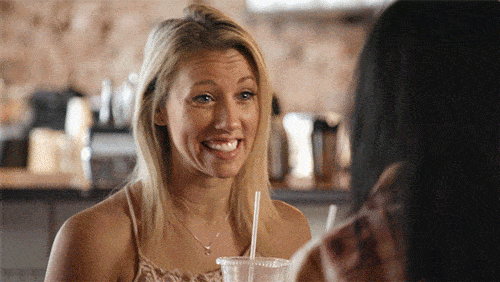 Then, the ep takes us back to some Kerry and Rachyl issues in their ongoing relationship drama saga. Sidenote: this show has only aired three episodes and this couple has put their issues on display in every single one so far. Is there ever not trouble in paradise with these two? This episode, the two bickered about their five year anniversary. Kerry just got back from a six-week long music gig. But, he already wanted to work another job in Georgia that coincides with the pair's anniversary. He actually asked his wife if it would be okay if they celebrated their anniversary a "day or two later." Rachyl, thankfully, shot that BS down quick. So, much to Kerry's apparent disappointment, he had to spend the special day with his wife.
Jessica and Alisa had a conversation about their joint birthday party. Oh, and they obviously also talked about that non-kiss ordeal from the last episode. When Jessica told Alisa that Jackson asked if he could kiss her, Alisa does a double take over the info. That brings our surprised reactions to the Jackson/Jessica kiss situation to a total of two this episode. OK, I thought that the whole kiss situation was a bit awkward at first, too. But, now that I think about it, it was actually a sweet gesture that showed that Jackson's respectful of Jessica's boundaries. Why is that so wild?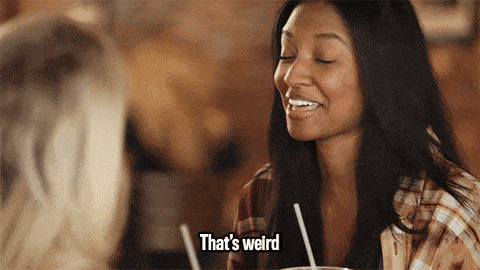 Rachyl and Kerry then had their anniversary celebration together. Kerry tells his wife that he is glad to be there, but it doesn't look like he means it at all. They're having a fabulous dinner and you can tell the only thing on his mind is that freakin' Georgia gig. Rachyl explains to him during their celebration that she's thinking about law schools from around the country, which means that the pair may have to do the long-distance thing full-time. Kerry's not into it and says that he's staying in Nashville (even though he's apparently only in the city for 25% of the time so…). Rachyl then cried because she feels as though she hasn't been fully supportive. Listen, I have no idea why she started crying. She's been super supportive in these first few episodes, at least, so, yeah, IDK.
Jackson helped Alexandra pick out a dress for this upcoming birthday celebration because they apparently do everything together. The first dress she tried out and showed off to Jackson was a black, lacy nightie. She said that it was a dress, but I am certain that it was actually a nightie. Jackson tried to veto the outfit choice but she just gave him a troublesome-sounding "We'll see." That's when I knew that Alexandra would be one of my favorites. Who doesn't love a reality show troublemaker?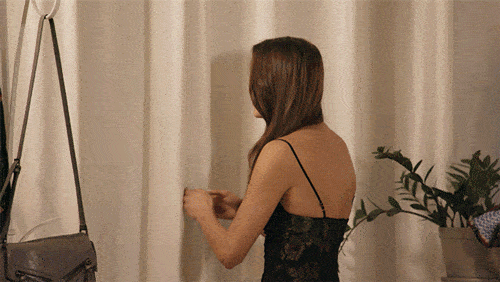 Of course, Alexandra arrives at the party in the nightie. She made a grand entrance in her outfit and definitely made a strong first impression on her fellow Music City castmates. At the party, Jackson told Jessica that he's okay with taking things slow, as they had already stated in the previous episode. These two are actually really cute together, just gotta say. You know what's not cute anymore, though? This continued Rachyl and Kerry drama.  It took Rachyl's friend Sarah to knock some sense into her regarding the pair's relationship. Sarah said that Rachyl's been completely supportive of Kerry and his dreams. She also said that maybe it's time for Rachyl to start putting herself first (i.e. look into law schools around the country). However, knowing this pair, there isn't going to be a resolution to this drama anytime soon.
What do you guys think of Rachyl and Kerry's ongoing relationship drama? Should she stay in Nashville for law school? Sound off below!
---