Mother's Day: Housewife Style!
The Housewives went all out to celebrate mom!
Genny Glassman May 15, 2018 12:35pm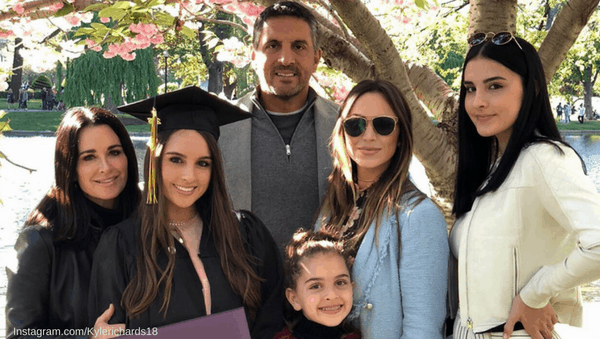 Ah, sweet Mother's Day. A time to thank mom for all of her tireless work and devotion. We love to plan a special day for the special woman in our lives, but nobody does it bigger than the ladies of The Real Housewives. Whether they are paying tribute to their own mothers or are getting pampered by their kids, the Housewives know how to make Mother's Day extra special.
More from Taste of Reality: The Real Kids of Orange County: Where are They Now?!
Check out how your favorite ladies spent their Mother's Day Sunday!
The NJ Mom showed off a few of the goodies that her kids made her for Mother's Day, including some of their school work that lists Melissa's hobbies as cleaning and "wine sangria."
The notoriously protective, Bethenny, shared a picture of her little "peanut" Bryn for the holiday.
The OG OC Housewife spent her Mother's Day with her three daughters and her dog-child, Archie!
Teresa wrote a thoughtful post in honor of her mother, Antonia.
More from Taste of Reality: The Housewives That Fans Love, Despite Their Bad Behavior
Cynthia spent her special day with her daughter, Noelle. Those are some good genes in that family!
Vicki paid a beautiful tribute to her late mother and spread the love to her daughter, Briana.
Ramona spent the day in the Hamptons with her daughter, Avery. We're sure it was south of the highway!
Kim is looking healthy! The former castmember of RHOBH is taking a break from the Bravo series, but she did manage to spend Mother's Day with her three kids and even her adorable grandson, Hucksley!
Carole threw it back to this retro picture of her mom who is rocking the perfect '60s flip and hot pants!
More from Taste of Reality: 5 Forgotten RHOC Businesses 
Brandi spent the day with her boys, Mason and Jake.
Dorinda and daughter, Hannah. participated in a little Mother's Day spon-con (sponsored content) shilling a photo design service. Well, at least the picture is cute!
Kim posted this pretty pic of her vow renewal to husband, Kroy, that featured all six of their children!
Kandi spent the day with her family, including her husband Todd and her little guy, Ace!
Shereé spent the day with two of her three kids, Tierra and Kaleigh.
The Countess spent her Mother's Day with daughter, Victoria. Lookin' good, ladies!
Siggy spent the day at Edgewood Country Club with the entire Flicker clan!
NeNe paid a somber tribute to her mother, who passed when NeNe was just 21-years-old. The two had a fraught relationship, but perhaps this was NeNe's way of moving on.
Kyle had a special treat this Mother's Day. The Umanksy's spent the holiday in Boston to celebrate Alexia's graduation from Emerson College.
Tell us how you spent your Mother's Day in the comments!
---