Morgan Stewart's Rich Kid Skincare Must-Haves!
Like, I'm just trying to stay as pretty as possible
Lara Sophia September 20, 2018 11:29am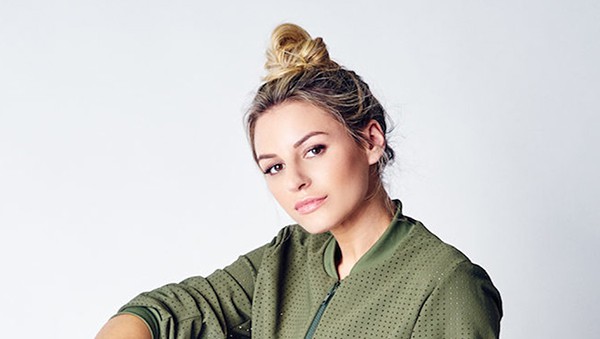 Morgan Stewart's used to being a rich kid and her skincare routine proves it!
The former Rich Kids of Beverly Hills star is in New York City for fashion week and shared her luxurious skincare routine with fans on Instagram.
"B*tches love a product line," Morgan wrote when sharing a photo of her nine-step skincare routine.
It's not surprising that Morgan has such a luxe and lengthy skin care routine considering she's living in the 90210 and spends her days in front of the cameras on E!'s Daily Pop.
I for one love a good skin care routine, in fact, the longer the better! It's all about that self-care!
It turns out Morgan relies on a slew of products to keep her "I woke up like this" look intact. And instead of just piling on the makeup, Morgan likes to focus on skincare to keep her face looking fresh.
A few of Morgan's must-haves include sunscreen, exfoliating peel pads, and Bio-Oil.
Morgan's current routine includes Byredo's Blanche Eau de parfum, EGF Stem Cell Moisturizing Serum, Kinara Eye Cream, Jan Marini Bioclear Face Cream, and Joanna Vargas Daily Serum.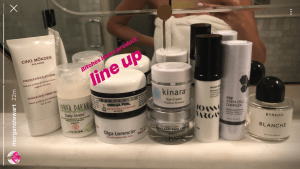 However, it doesn't end there. Morgan is also using Sonya Dakar Daily Shield, Olga Lorencin Red Carpet Facial Polishing Mask, Clinq Mondes Masque Kaolin and Herbs Mask, and Knutek MD Omega Peel.
On top of all of this, Morgan stays on top of her skin with regular facials and visits to her dermatologist Christie Kidd.
Pick and chose from Morgan's skincare must-haves and you too can have rich kid skin no matter what your bank account looks like!
Shop all of Morgan's skincare favorites below!

Thoughts on Morgan's skincare routine? What are your favorite skincare products? Sound off below!
---