'Million Dollar Listing' Star Ryan Serhant & Emilia Bechrakis Are Expecting Their First Baby
Congrats Ryan & Emilia!
Genny Glassman September 24, 2018 10:27am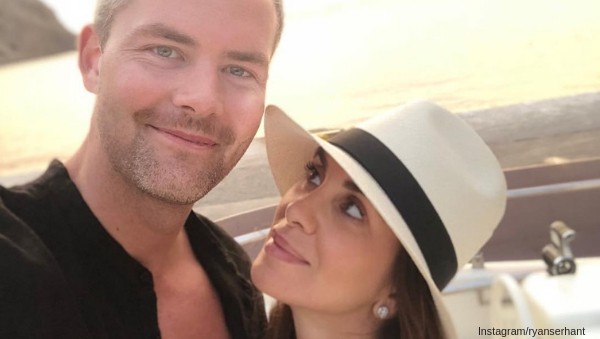 Happy news for Million Dollar Listing New York star Ryan Serhant.The 33-year-old real estate agent and his wife Emilia Bechrakis are allegedly expecting their first, according to a new report by Page Six.
The couple, who have been married for two years, spoke openly about their struggle to get pregnant on the show. And Ryan even mentioned that they had to go through alternative means to make it happen.
"I'm 33, she's 32, we've been to doctors, we've been checked out, and we're both fine. So we're now at the point where if and when we start a family, the next steps are to do IVF," he said.
You might also remember that on the finale of last year's season, Ryan even asked Emilia if he could name their baby Socrates.
"Can we call the first one Socrates? Because Socrates Serhant sounds awesome,' he asked. "Babies that sound and look like old men is the thing now," he joked.
Guess we're just going to have to wait and see what name they choose!
Should they name the baby Socrates? Sound off in the comments!
---