Actress Mila Kunis Comments on RHOBH Husbands
Do you agree with Mila's F-Marry-Kill answers?
Ashley Hoover Baker October 8, 2019 8:29am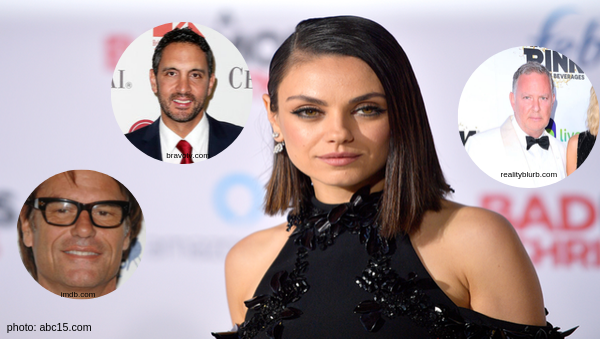 I always enjoy hearing that A-List actors and actress like Mila Kunis love Bravo as much as I do. But, really- what's not to love?
Mila was a guest on Andrea Savage's podcast "Grown-Up Woman" and revealed her obsession with Real Housewives of Beverly Hills. The Black Swan actress even played a twist on the game F-Marry-Kill, called Marry, Make Love, Murder featuring the Real Husbands of Beverly Hills.
Ashton Kutcher's wife was given three choices; PK Kemsley, Mauricio Umansky, and Harry Hamlin. Mila's first order of business was killing PK saying, "he's dead to me." I think that's an easy one for all of us!
Regarding Lisa Rinna's hubby, Harry, Mila said, "he likes to camp and I like to camp." Does that mean she would spend the rest of her life with him as his lawfully married wife? Not necessarily!
"We're still going to murder Paul [PK]. I guess I would marry Mauricio and f— Harry Hamlin," Mila dished. When asked about Kyle Richards' hubby, Mauricio, "I feel like you can go to Mexico. He seems like he's got some Latin heat." Not going to argue that one….
Mila dropped this regarding Harry, "for one night, he could be kind of fun."
Do you agree with Mila's choices? Who would you F- Marry, and Kill from this group on husbands. Leave your list in the comment section!
---