Mike The Situation Sorrentino Gives Back
The Jersey Shore star gives back by visiting a Florida treatment center as a recovery advocate.
Ashley Hoover Baker October 23, 2019 9:03am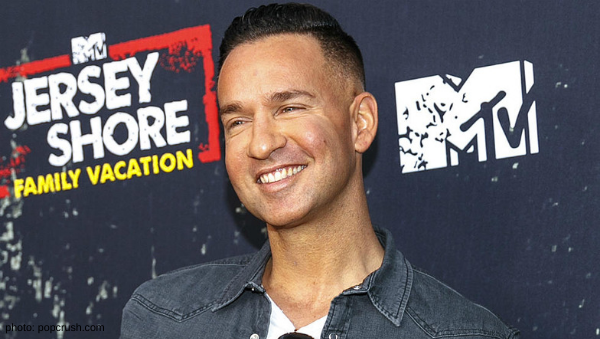 Jersey Shore star, Mike 'The Situation' Sorrentino, is living his best life since getting released from federal prison in September for tax evasion. In addition to spending time with his lovely wife, Lauren 'Mrs. Situation' Sorrentino, and trying for 'Baby Situations', he is taking time out to do "God's work," according to a caption he wrote on a recent Instagram post.
The Situations were photographed sharing a quiet moment at Banyan Treatment Centers in Florida. Mike's caption continued, "Looking forward to working together to remind others that we do recover 🙏🏼," before encouraging others who are struggling with substance abuse or mental health to seek help.
In case you forgot, Mike struggled with his own substance abuse issues and was sober before beginning his camp prison stint- sorry that was Teresa Giudice. I got my New Jersey reality stars who've been to prison mixed up.
Just days ago, Mike teased on the 'gram that he he was partnering with Hope's Horizon, an outpatient program for people with substance abuse issues, as a recovery mentor. He captioned his post "The comeback is always greater than the setback☝🏼."
I think it's great that Mike and his supportive wife are helping others during their dark time, but I feel obligated to share that this… This may NOT be a case of Mike doing "God's work," but his assigned 500 hours of community service from the court.
Just sayin'.
If you can't get enough reality tv news and gossip, check out the On This Day Entertainment podcast! Click here to listen to Taste of Reality creator, Troy Turner, dish the dirt on last week's episode. New episodes drop every Throwback Thursday!
Do you think Mike is acting as a recovery addict because he wants to give back, or do you think this is him completing his community service? Drop your opinion in the comments!
---