Messy RHOC Feud Continues
Kelly Dodd said Tamra Judge has worn out her welcome on RHOC.
Ashley Hoover Baker August 8, 2019 9:57pm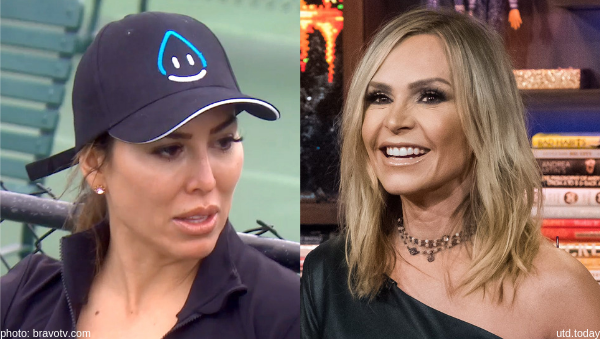 It doesn't look like Real Housewives of Orange County Kelly Dodd and Tamra Judge's feud will end anytime soon. Tamra has worn out her welcome on RHOC, according to her former friend, Kelly. Hollywood Life caught up with Kelly and she wasn't ablt to keep Tamra's name out of her mouth.
"Well, [Tamra] has to use me as her story line because she is stale, she doesn't have a story line and everyone is exhausted and she has exhausted her stay," Kelly dished to Hollywood Life! She continued, "Everyone is sick of her games, no one likes her from the past except Heather Dubrow, and they don't even really talk."
Kelly, as usual, took things too far, in my opinion, when she brought Tamra's kids into their fight. "[Tamra] can't really feature her kids, she really is not doing anything with their lives."
In case you missed it, here is the social media exchange between Tamra and Kelly that alerted fans to trouble in Orange County. Thanks to Instagram's @a_beautiful_snarky_mess for memorializing this exchange!
Do you think Tamra and Kelly's friendship will last? Drop your opinion off in the comments!
---