Mama June And Geno Doak Hit A New Low
Pun intended, as Geno drove into Mama June's garage as Honey Boo Boo evaluated the aftermath.
Ashley Hoover Baker June 18, 2019 8:43am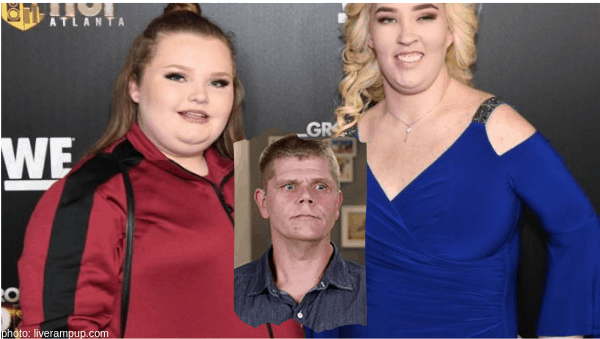 June 'Mama June' Shannon and Geno Doak hit a new low. Pun intended, as Geno drove his truck into Mama June's garage. Her daughter, Alana Thompson aka Honey Boo Boo, evaluated the aftermath. This, it appears, was the last straw.
Honey Boo Boo is putting her foot down! TMZ reported the famous 13 year old refuses to move back in with her mother, as long as Geno is around. Ultimately, she wants her mom in rehab. This very telling video after the crash speaks volumes.
Honey Boo Boo had been recorded tearfully begging her mom to clean up her life. We learned that she's currently living with her older sister, Lauryn Shannon aka Pumpkin, according to videos from TMZ.
TMZ reported, "And, there's this … we're told if push comes to shove and nothing changes, Pumpkin will go to court and fight to gain custody of her little sister.  Our sources say so far, June hasn't expressed interest in getting her daughter back."
That poor girl.
In case you missed it, the family staged an intervention with Mama June, offering her time at a retreat to 'unplug'. It did not go as they hoped…
What do you think would be the best for Honey Boo Boo at this point? Give your opinion in the comment section!
---