Mama June Claims She's Blind And Needs Help
After their crack arrests, the Mama June: Not To Hot star wants her boyfriend, Geno Doak to help her around the house.
Ashley Hoover Baker March 27, 2019 3:19pm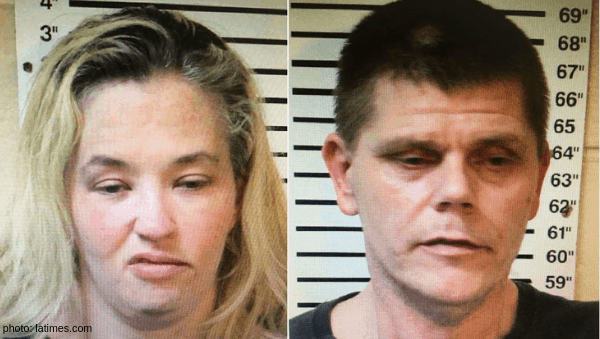 Remember a couple weeks ago when the Mama June: Not To Hot star, June Shannon, fought with her boyfriend, Geno Doak, publicly resulting in the cops being called? Allegedly, Geno said he was going to kill Mama June, prompting some innocent bystanders to notify the police. In an interesting turn of events, both parties were arrested! Not for the fight, but for crack possession.
Yet again, the plot thickens…
According to court documents obtained by TMZ, the former Here Comes Honey Boo Boo star says she does NOT feel threatened by Geno, regardless of the incident that prompted both of their arrests.
The court docs also state that Mama June is partially blind and that Geno helps her with her daily responsibilities. June claims he is loving toward her children and the couple is working on their relationship because they are in love.
Keep in mind, Mama June and Geno were seen at a casino gambling immediately after they were released from jail for their crack arrests. In case you need a refresher, click here.
What do you think would be best for Mama June's kids right now? Sound off in the comments!
---