Making The Band Star's Airline Accusation
Aubrey O'Day claims an airline attendant forced her to take her shirt off on a flight.
Ashley Hoover Baker September 27, 2019 4:57pm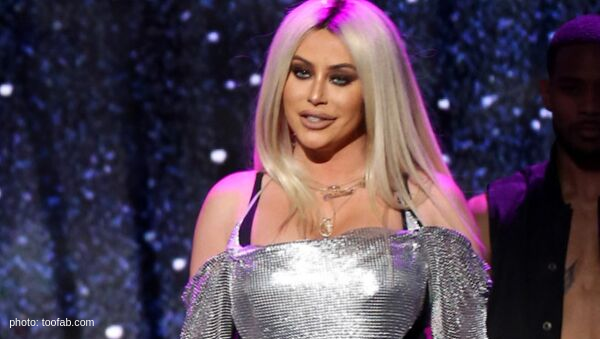 Making The Band star, Aubrey O'Day, had an issue on an American Airlines flight. The Danity Kane singer claims an airline attendant forced her to take her shirt off  "in front of the entire plane," according to a report from People.com.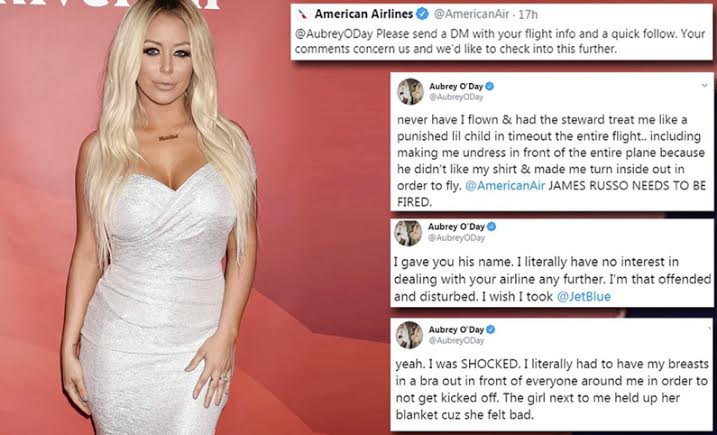 After the former Celebrity Apprentice contestant made her claim via Twitter, she stated, "Never have I flown & had the steward treat me like a punished lil child in timeout the entire flight." In her series of tweets she also noted that she was told to undress because the flight attendant "didn't like my shirt." According to DailyMail.co.uk, the Dumblonde singer's shirt had the word 'f*ck' written on it.
American Airlines tweeted the Ex On The Beach star to follow up on Aubrey's claim. Her response? "I gave you his name. I literally have no interest in dealing with your airline any further. I'm that offended and disturbed. I wish I took @JetBlue."
To complicate matters, other passengers on the flight recalled the 'f*ck shirt removal' differently.
Some fellow passengers dished to TMZ that the flight attendant asked Aubrey if she would change her shirt. Then, she threatened to post his request on social media immediately and said she had nothing else to change in to. The flight attendant, James Russo, then asked her to turn the shirt inside out. Aubrey took it upon herself to change it in front of the other passengers instead of going to the bathroom to do it. According to Daily Mail, "She took off her top of her own accord, they said, exposing her bra to everyone else on board."
Do you believe Aubrey's accusations? Sound off in the comments.
---