Luann De Lesseps: Tinsley Mortimer Quit Filming RHONY
The Countess announced Tinsley's news at a cabaret show.
Ashley Hoover Baker December 9, 2019 2:18pm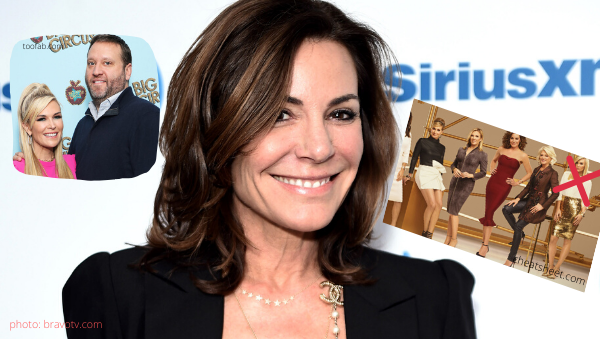 Money Can't Buy You Class, nor can it buy you the ability to mind your own business- at least for 'Countess' Luann….
Luann De Lesseps announced her co-star, Tinsley Mortimer, quit filming Real Housewives of New York, after she got engaged to Scott Kluth. Game, set, she found a match!
According to reports, the revelation came during a Q&A session with the audience during a Countess and Friends show. The controversial RHONY star claimed the future Mrs. Kluth stopped all filming after getting engaged to the Coupon King.
Additionally, Lu was discussing Tins' iconic mom, Dale Mercer, and noted that she was "probably jumping for joy" over the engagement. The Countess also said that she didn't think Dale was too happy that her socialite daughter left RHONY. During the show, Lu said  Dale was upset that Mortimer quit the show. She said, "I think she's more upset that Tinsley's not filming anymore now that she's marrying Scott than Tinsley is."
The Hashtag Countess continued, "I wish her all the best. She seems very happy and I want her to be happy and get married. That's what she wants to do. She's very traditional. She wants to have a baby. It's time."
In true, Countess fashion, she couldn't resist throwing some low-key shade at her alleged former co-star, "I just hope there's not [an alcohol-fueled fight] and the whole thing doesn't implode." That remark was a definite departure from the 'Girl Code' Luann sings about.
I broke down Tinsley's engagement and spilled the tea on Lu's new man on a recent episode of the On This Day Entertainment podcast. Click here to listen for yourself!
Will you miss Tinsley on RHONY? Sound off in the comments!
---