Luann Agrees to Give Up Alcohol For a Year & Pleads Guilty For Hitting a Cop
Can Luann stay sober?
Genny Glassman July 24, 2018 6:28pm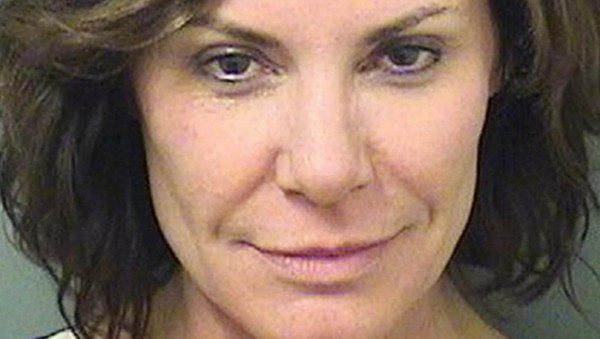 It's time for Luann de Lesseps to finally face the music. The Real Housewives of New York star pled guilty today to counts of resisting an officer with violence, trespassing in an occupied structure, and disorderly intoxication, in exchange for probation time instead of spending two years in prison.
According to The Daily Mail, who obtained of copy of the Countess's Plea in Absentia, a document that states the terms of an agreement made between Luann and the prosecuting attorney, the state attorney prosecutor  will ask the presiding judge to rule in favor of one year's probation instead of jail time.
But that's not all that's in the agreement. Luann also agreed to "pay all applicable fines and court costs," "perform 50 hours of community service for a non-profit organization," "attend 2 AA meetings a week," not consume "alcohol, illegal drugs with random testing" at her own expense, and attend "Victim Impact Class put on by Mother's Against Drunk Driving." A hefty amount new responsibilities that perhaps Luann has already taken a step towards.
On July 16th Luann checked herself into rehab, which as a result will cause to miss her court date this Thursday. But overall the move could be a smart one for the Countess if it keeps her out of jail.
While giving up drinking seems to be a hard cross to bear for the 54-year-old Bravo star, perhaps this new deal (not to mention the threat of jail) could be just the thing she needs to stick to sobriety.
What do you think about Luann's plea deal? Let us know in the comments.
---