Luann Leaves Rehab to Perform in Cabaret Show!
Luann + Rehab = Over
Genny Glassman August 3, 2018 2:07pm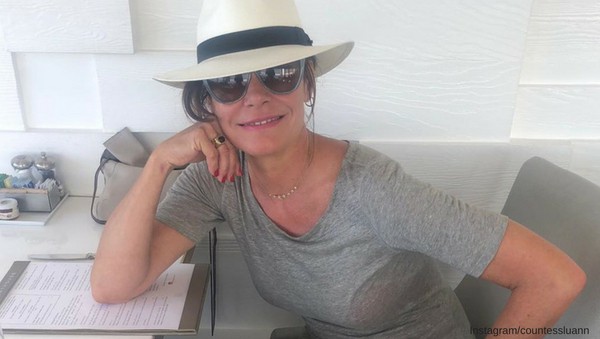 Luann has flown the coop! The Real Housewives of New York star has made her exit from a Connecticut rehab facility where reportedly the cabaret singer has spent less than three weeks in rehabilitative care.
According to a report made by E! News, de Lesseps left treatment to rehearse for an upcoming performance of her live cabaret show, #CountessandFriends, in preparation for a big performance she has on August 24th at the Borgata in Atlantic City, NJ.
An insider of de Lesseps spoke with E! News, and told reporters that "[Luann] will be spending the day tomorrow rehearsing her cabaret show before Saturday's performance. Luann knows there will be a lot of eyes on her this weekend, but she is healthy, feeling well, in good spirits and is ready to put on a great show for her fans."
The Countess has reached out to her fans about the upcoming show before. On August 29th, the reality star posted a thank you message to her fans on Instagram and asked that they come and see her on her upcoming tour dates.
Luann has been in-and-out of rehab ever since her Christmas Day arrest last year in Florida where she was charged with a felony count of resisting arrest with violence against an officer and 2 misdemeanors for trespassing and disorderly intoxication.
The Countess also recently made an a Plea in Absentia in an attempt to get herself a lesser sentence, but Page Six reported that Palm Beach County Judge Glenn Kelley refused to allow Luann and her lawyers to dissolve the case before going to trail on August 29th.
However, part of Luann's initial plea was a promise that she wouldn't touch "alcohol, illegal drugs with random testing" at her own expense, for one year.
Is stepping out of rehab a smart idea for Luann's recovery? Let us know in the comments.
---