Was LuAnn de Lesseps in blackface last night?!
Her costume on the RHONY Season 10 premiere had some people's heads turning.
Staff April 5, 2018 9:20am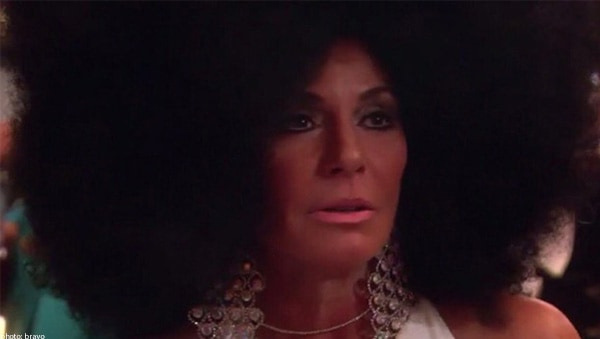 The Season 10 premiere of Real Housewives of New York had more than a few people up in arms thanks to LuAnn de Lesseps' racially charged costume choice. But was LuAnn really pulling a Rachel Dolezal or were her intentions pure?
The RHONY star opted for what was meant to be a tasteful Diana Ross tribute fit with a retro white jumpsuit, oversized dangle earrings and, of course, a big a$$ fro. So, what's the problem? Apparently, some people (including her cast-mates) felt that her makeup was a darker shade than usual, sending her into dangerous blackface territory.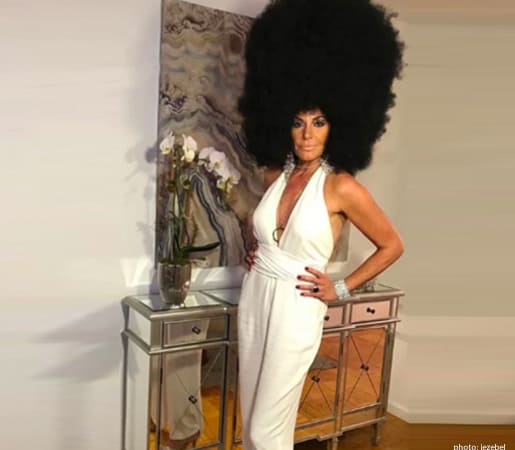 Carole Radziwill touted, "Something's a little off about Luann's costume. I think she's tone-deaf when it comes to cultural stereotypes. She's generally tone-deaf anyway," she added, making reference to LuAnn's ill-fated singing career. Costar Bethenny Frankel also offered up her opinion on the matter: "Luann's got the balls of a burglar," she said. "You've gotta give it to her. She gives zero f*cks. Well… I take that back."
In her confessional, LuAnn stated, "I'm Diana Ross because she's fabulous. Tom is not in tow, so I'm feeling liberated. It's been a while since I've felt my girl power."
The RHONY star also offered up an apology on last night's Watch What Happens Live with Andy Cohen:
LuAnn: "I never meant to hurt anybody's feelings. I love Diana Ross. I totally respect Diana Ross. It was really kind of a tribute to her."
Our verdict: 'nuff said! LuAnn couldn't hurt a fly. Unless, of course, you're a police officer in Florida.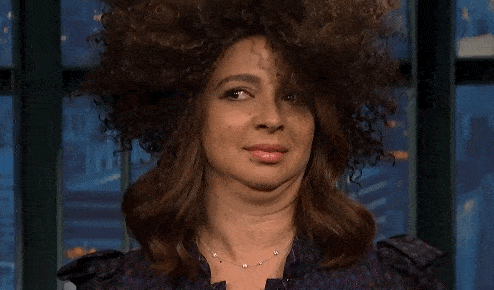 What do you think? Did LuAnn cross a line?! Leave a comment!
---