Luann de Lesseps Opens Up About Her Alcohol Addiction, Says She Was Having 7 Drinks a Day Before Her Arrest
The reality star gets candid about the dark reasons why she turned to alcohol.
Genny Glassman April 4, 2018 4:05pm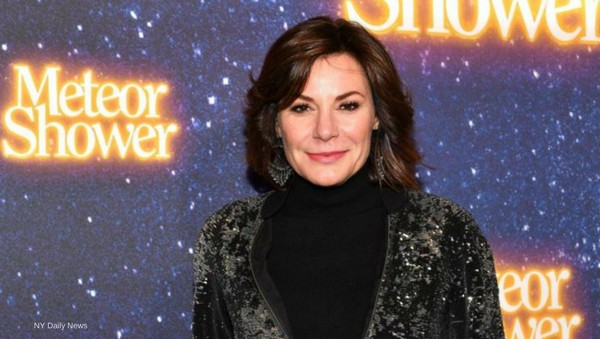 Luann de Lesseps has finally come clean about her issues with alcohol, which resulted in a Christmas Eve arrest that shocked fans of The Real Housewives of New York. The arrest landed de Lesseps in an an extended stay in a rehabilitative treatment facility and a very public mugshot that was splashed across the internet. The reality star admits that things got out of hand, confessing that before her arrest she was drinking about seven drinks per day.
In her interview with People Magazine, Luann admits that she was "embarrassed" by her December 23rd arrest in Palm Beach, Florida. Luann had always been a social drinker, but things started to spiral out of control after her very public separation from second husband, Tom D'Agostino.
"I would start with a martini and maybe have two martinis, and then get into the wine at dinner," she reveals to People Mag. "Then I'd have a little bit of vodka soda going out."
"I would have the hair-of-the-dog drink the next day, and drink more, and it didn't feel good. Alcohol just stopped working for me"
In the video posted on April 4th, Luann admits that she was numbing the pain of her divorce with alcohol. 'I couldn't put my finger on why I was feeling so anxious and why I was drinking more," she reflects, adding that after her stay in rehab her actions, "make sense now."
In December of 2017, Luann was taken into custody after being found trespassing with an unidentified man in the wrong hotel room at the Colony Hotel. She was booked for resisting arrest, making threats against a civil servant (she allegedly told a room full of police officers,"I'm going to kill you all"), disorderly intoxication, and battery of an officer. Luann is due to appear in court on April 13th, when if convicted, she faces possible jail time.
According to Page Six, the star blames her actions on "long-buried emotions" and in an effort to make amends she sought support from a rehab facility. "I've learned a lot. It was a rough thing to go through personally and embarrassing and something that I'm not proud of," she admits. "I'm not perfect, I screwed up and I hope that people can see that."
Rehab seems to have changed Luann for the better. The former countess says that since entering treatment she has given up cigarettes, lost 8 lbs., and has taken up yoga and meditation.
Speaking of her future and her uphill battle against her own addictions, Luann tells People, "Everybody around me says, 'Luann, you're not an alcoholic.' I don't know if I am or not. All I know is that not drinking works for me right now. Will I drink again? I don't know. I miss good red wine. Not to say that I'll never have good red wine again."
Luann has not always made the best choices when it comes to staying out on trouble. In March, she had tongues wagging after a an appearance on Watch What Happens Live, where de Lesseps and RHONY's Bethenny Frankel surprised guest Jennifer Lawrence with a glass of wine, which caused a frenzy online over the supposedly sober reality star.
I guess time will tell if Luann has learned her lesson or not. It's simply up to us to watch her try when the new season of RHONY airs tonight!
Let us know if you're rooting for Luann in the comments!
---