Luann and Ex-Husband The Count Reunite!
Luann is having quite the summer vacation.
Genny Glassman July 2, 2018 5:00pm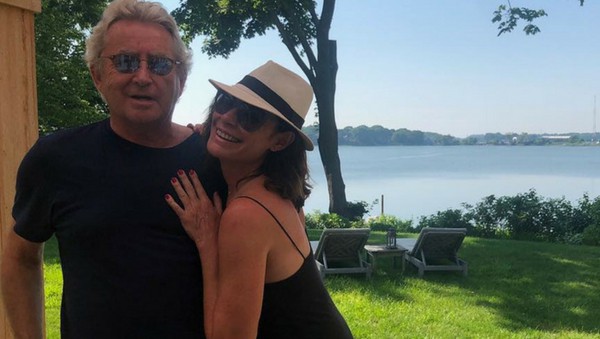 Maybe there's something in the summer air? On Instagram today, Luann de Lesseps of the Real Housewives of New York celebrated 6-months of sobriety by posting an eyebrow- raising picture with her ex-husband Alexandra de Lesseps. Don't worry, we're not sure what's going on here either.
"Greatest reunion ever!" Luann writes on her Instagram caption. "Wonderful to spend the weekend with the kids and The Count. Also counting my blessings! Celebrating 6 months of sobriety! Happy 4th of July, everyone! "
"The Countess and Friends" singer also posted a photo with former RHONY star, Cindy Barshop, who is now apparently in the kegel business.
Kegels and exes? Luann is having one heck of a summer vacation.
Do you think Luann should get back together with her ex-husband? Let us know in the comments.
---