LHH Round-Up: Love, Marriage and a Baby Carriage?
Give it all to me.
Lisa Evans October 9, 2019 12:12pm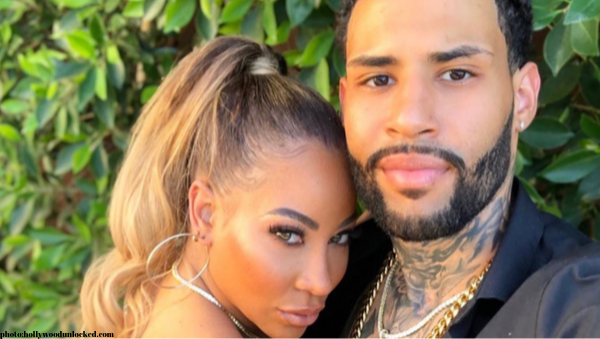 Long time fans know that while the music never ends, love rarely lasts in the world of hip hop.  Sometimes there's a chance that you will find your happily ever after.  Have these couple found the one? Only time will tell.
HAZEL-E GOT THE BLING
Former Love & Hip Hop Hollywood star is about to be a married woman.  The reality star and rapper took to Instagram to announce that she is engaged to new fiancé, De'Von Waller.
In the post below, Hazel-E showed off her engagement ring with this adorable caption:
The couple has professed their love on multiple occasions and Hazel-E has been through the ringer with men in the past.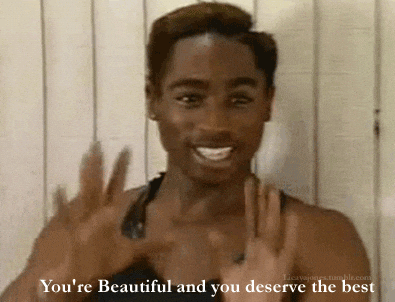 photo: giphy.com
Congratulations to the couple on their engagement.
SAFAREE AND ERICA FINALLY FOUND THE ALTER.
Just days after announcing to the world that they were pregnant, Safaree Samuels and Erica Mena shared that they are married.
Somehow one the shortest engagements felt like the longest engagement of our lives.
photo: giphy.com
You already know that my one claim to fame is that I can stalk a Love & Hip Hop New York cast members' social media like a true boss. And the last week has been non-stop wedding details.
Let me take you on a nice little ride.  Are you ready my friends? Enjoy the ride.
The couple revealed that they walked down the aisle on Monday, October 7.  Both posted videos of their blinged out rings.
While deets on the ceremony are scare, here's what we do know about the couples' big day including where they tired the knot.
Erica finally got her fairy-tale wedding as she and Safaree were married at the Legacy Castle in New Jersey.  The bride and groom looked dapper in matching white.
Handle: @theshaderoom
Sources shared that the openly emotional Safaree cried when Erica walked down the aisle with her son.
Luckily for us, the L&HH cameras were rolling and captured the entire event.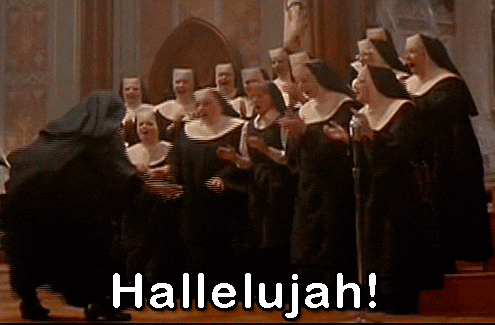 photo: giphy.com
Here's an interesting tidbit of information.  Wedding guests consisted of close friends and family as well as celebrities and cast-mates.  Some key attendees were Remy Ma, Papoose as well as L&HH cast-mates Sierra Gates and Karlie Redd.
Most importantly, Joe Budden was also in attendance.  Remember when he tried to fight Safaree for inviting Erica on a trip that his then-fiancé and Erica's ex-girlfriend, Cyn Santana was also present? Guess they squashed that beef.  I wonder who Joe took as his date for the evening.
According to sources, the wedding lasted through the night and along with outfit changes it was the possibly the celebration of the century.
How long do you think I have to wait for the season to air?
Congratulation to Mr. & Mrs. Samuels! I am rooting for you so please don't let me down.
Will Hazel-E finally get her happy ending?  Will Erica and Safaree make it to first anniversary?  Let me know in the comments below.
---