Love & Hip Hop Atlanta Recap: Dangerous Liaisons
Season 7 - Episode 5
Dana Escamilla April 17, 2018 1:27pm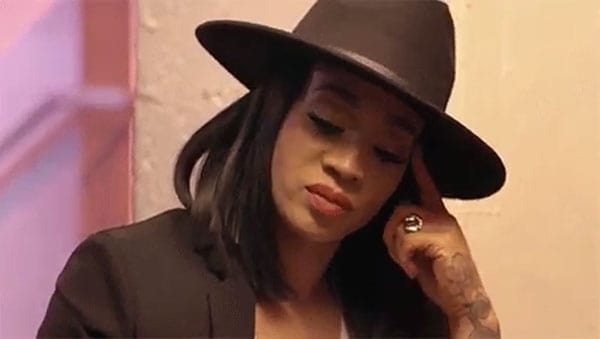 There's been very few shocking alliances over the years on Love & Hip Hop Atlanta but this one takes the cake! Last we saw in season 5, Tommie and Tiarra Becca were fighting over the same man Scrapp DeLeon. And now? Tiarra is trying to make peace and Tommie is willing to listen. "That's grown right there. Tommie 2.0." -Tommie Um yeah!  Turns out Tiarra and Scrap are talking again and he's about to get out of jail. Not only that but he may move in and she wants to know if Tommie will be an issue. (Didn't Tiarra have a baby with another guy after Scrap went to jail? Where's he at?). Tommie is surprised to hear all this, but she's not about to get back with Scrap. "You can have him girl."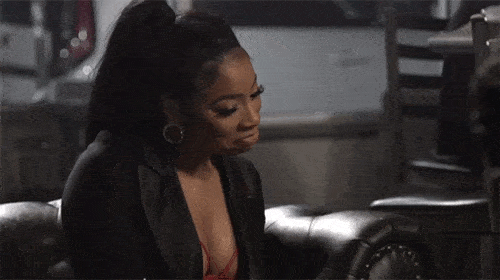 Rasheeda Frost is working on her revenge body for this work out video estranged hubby / manager Kirk Frost's arranged. Karlie Redd is there to provide the comedic relief and encouragement for Rasheeda to get back out there and play the field. "The trainer is big body fine. He might be the kinda distraction Rasheeda needs while she figures out her marriage people problems." -Karlie Rasheeda fills Karlie in on the Kirk / Jasmine DNA results and Karlie has a fake surprise to the news! Since she's really not that shocked and has probably already known for months, she jumps on the chance to push Rasheeda to work on going out with the hot trainer outside their work outs!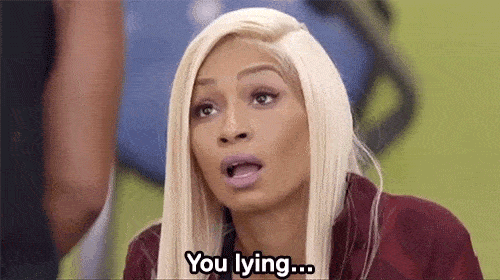 Jessica Dime goes in to see our favorite OBGYN, Married to Medicine's Dr. Jackie Walters for her first 10 week ultra sound! Jessica's at the appointment solo as her baby daddy, Shawne Williams, is out trying out for NBA teams. Dr. Jackie gets in to her business asking about her support system and she admits she doesn't really have many friends in ATL or a good relationship with her mama. (Cut to scenes of all the messy drama Dime has gotten into with everybody on the show!) Now that she's pregnant she's trying to keep it cute and stay out of the drama. "Yeah I'm gonna have to patch some things up. I can't do this by myself." – Jessica Dime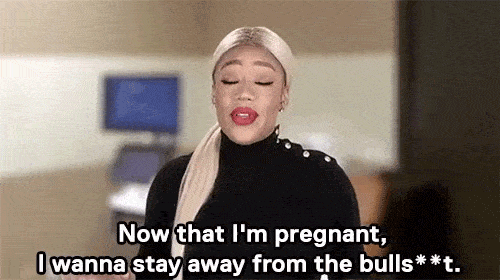 Tommie, Joc and Tammy Rivera get together for lunch to spill the tea on their lives. Tommie opens up about all the family drama with her sister Versace AND the news she sat down with Tiarra. Tammy is quick to ask Tommie if things will get messy with Scrap again but Tommie swears it won't unless he heads back to Karlie Redd. She seems like she's on the up and up with clearing her assault charges, steering clear of fighting with Tiarra, she's got new music coming up and just when everyone is happy for her… she orders another round of drinks. The look of fear crosses Joc and Tammy's faces. Some things have changed but the drinking hasn't…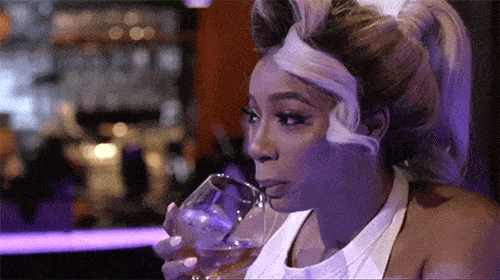 Stevie J hosts a party with a purpose. He's got some news to drop to Joc and Kirk Frost, but first he wants to chop it up with the guys and get the lowdown on what's up with Kirk and Rasheeda. Kirk swears he's trying to make it up to Rasheeda and get back in the house.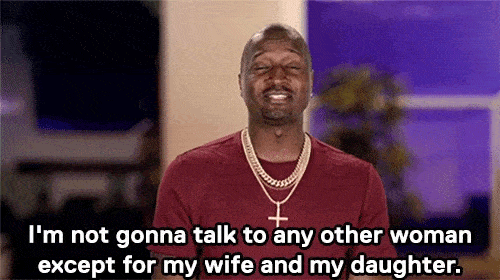 Getting caught having a baby outside their marriage has finally put him on the better path. Speaking of baby mama drama, in walks Stevie's baby mama Mimi Faust and her boo Ty. It's time for Stevie's big announcement… he has to meet with a lawyer and he might be going to jail for back child support for his two oldest kids. His daughter Savannah starts crying and has to leave.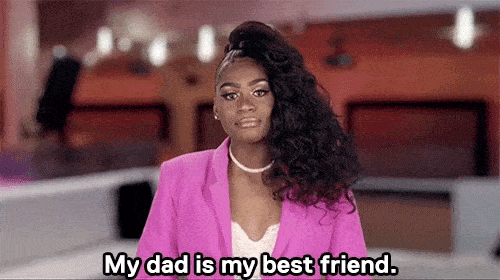 "This potentially be your going away situation?" -Mimi Seeing Savannah so upset gets Mimi thinking about their daughter Eva and how they're gonna beak the news. He wants her to tell Eva he's on vacation. And not only does he want her to handle telling Eva, he wants her to handle managing Estelita. This is just too much for Mimi. But she needs a job so she agrees to maintain Estelita's management.  Oh and one more thing. He has a new artists Just Brittany that he needs her to manage too. And who should walk in? Just Brittany and Keely Hill. So they break the news to her that Mimi is going to be her manager while Stevie is locked up. "It's never a good thing when the man who wants to manage you is heading to jail." -Just Brittany No. No. It's not a good thing. Good thing she has a card to play… she hasn't signed with Stevie J so she can bounce. B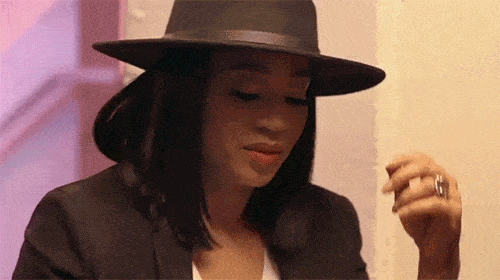 Jessica is back to working on her wedding and while she picks out invites, her one friend and bridesmaid Karlie comes to help. She's feeling all sad Shawne isn't there to do this with her when who should surprise her? Shawne! He feels bad he keeps missing out on things, even hearing the first heart beat. Karlie's ears perk up so fast when she hears that! "What you mean there's a heartbeat?!" -Karlie She gets so excited hearing Dime is preggers, she squeals and squeezes her belly! Dime has to cut the fun for Karlie and be firm telling her it's a secret and not to go blabbing around town.
Tommie's in her zone sipping her wine with a straw when her brother's come in to show her the framed family portrait they took without her. The brothers agree their mom was in the wrong for ambushing Tommie at the photoshoot, but they still want her to make things right with her. Tommie's just trying to keep a low profile and let them deal with their own issues.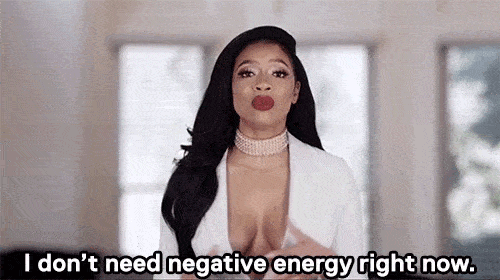 Rasheeda's at Pressed running her business when who should walk in but the beefcake trainer with a toolbox! "Karlie?" -Rasheeda Yeah Karlie sent him over to help her with stuff so she doesn't need Kirk. So Rasheeda takes advantage of the situation and puts him to work. Ms. Shirleen is all for it and wants her to get out there. Kirk's daughter Kelsey, on the other hand, is not feeling it.
Tommie asks Spice to collab on a song so during their studio session, they spend a little time chatting to get to know each other. Spice is obviously friends with Tommie's nemesis Karlie so Spice wants to know why they have issues. Tommie tells her how Karlie f*cked her man Scrapp (season 5) and so to get back at her she pretended to mess with Karlie's man Joc (season 6). But she's kinda over it. She's got bigger issues, like with her family now. Spice shares how she doesn't have a good relationship with her brother. This bring tears to Tommie and how she can relate. "So how do you deal with it?" -Spice "I'm not an alcoholic by any means but I do drink. And it's my outlet." -Tommie "I don't think drinking is the answer." -Spice Spice hasn't seen Tommie's drinking out of control (unless she's watched other seasons) so she's good with working with her until there's an issue…
Mimi's taking over Danger Zone for Stevie and her first order of business is to organize a showcase with Estelita Quintero, Erica Mena and Just Brittany. Erica and Estelita are back to being besties so breaking the news to them that Mimi is taking over for Stevie is all good. They're happy with it until they hear the part about Just Brittany needing to be in the showcase Mimi is organizing. Mimi tells them they're on the way and when Estelita tries to clear anything Mena can get her hands on, she's quick to grab the drink in case she needs something to throw at Just Brittany!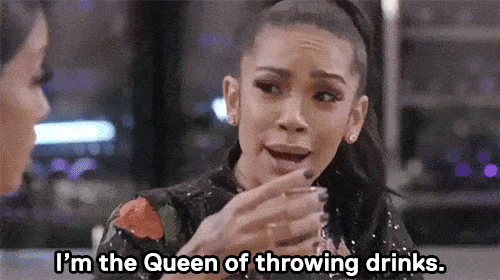 In walk Keely and Just Brittany to join the sit down. It starts civil and then when they rehash what happened last time they were all in the same room together it goes left real quick. "What you're not gonna do is poke the beast outta hibernation. But if you want to b*tch.. do it!" -Erica  Hearing this, security moves in real close and Erica starts going off on the security when they start moving her out. "I gave y'all jobs!" -Erica And with that, the conversation and this episode are a wrap!
Anyone get the sense Tommie's drinking is going to be a factor again or do you think she's getting a handle on it?! Tell us in the comments below!
---