Taphaus
Business Information
Taphaus Website

(201) 626-6000
2 2nd S, Jersey City, NJ 07302
Hours of Operation:
Monday 11:00 AM – 11:00 PM
Tuesday 11:00 AM – 11:00 PM
Wednesday 11:00 AM – 11:00 PM
Thursday 11:00 AM – 11:00 PM
Friday 11:00 AM – 2:00 AM
Saturday 11:00 AM – 2:00 AM
Sunday 11:00 AM – 11:00 PM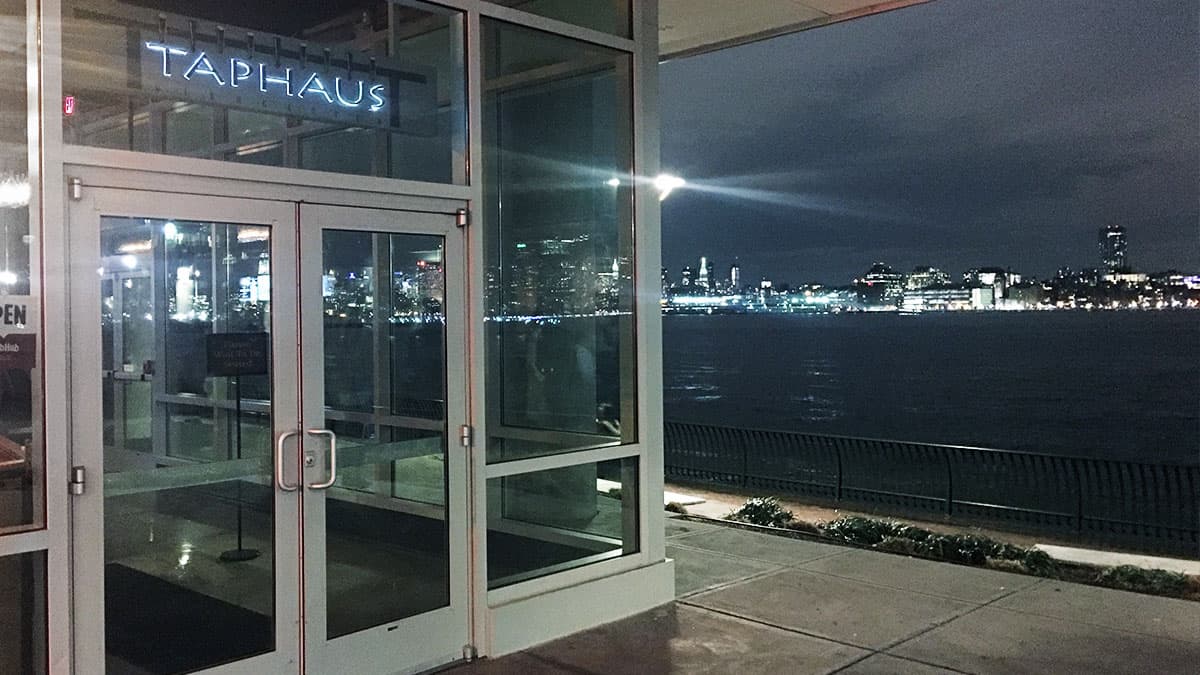 About the Business:
Taphaus has a unique atmosphere with an extraordinary view of NYC, located on the Jersey City Waterfront. It offers classics reinvented with culinary flare!
A 48-tap system that features some of the best beers in the world, a vast array of innovative food, along with a waterfront location and stunning view of the NYC skyline makes this a truly unique experience.
Taphaus has the capacity to seat 200 people and we are working on an amazing outdoor space that seats an additional 100.
We have pre-made catering packages, which can be customized for any occasion. Whether it's birthdays, weddings, award ceremonies, or corporate training, Taphaus would love to host your next event.
---