Ink Monkey Tattoo
Business Information
Ink Monkey Tattoo Website

(310) 822-9138
2417 Lincoln Blvd., Venice, CA 90291
Hours of Operation:
Monday 12:00 – 9:00 pm
Tuesday 12:00 – 9:00 pm
Wednesday 12:00 – 9:00 pm
Thursday 12:00 – 9:00 pm
Friday 12:00 – 9:00 pm
Saturday 12:00 – 9:00 pm
Sunday 12:00 – 9:00 pm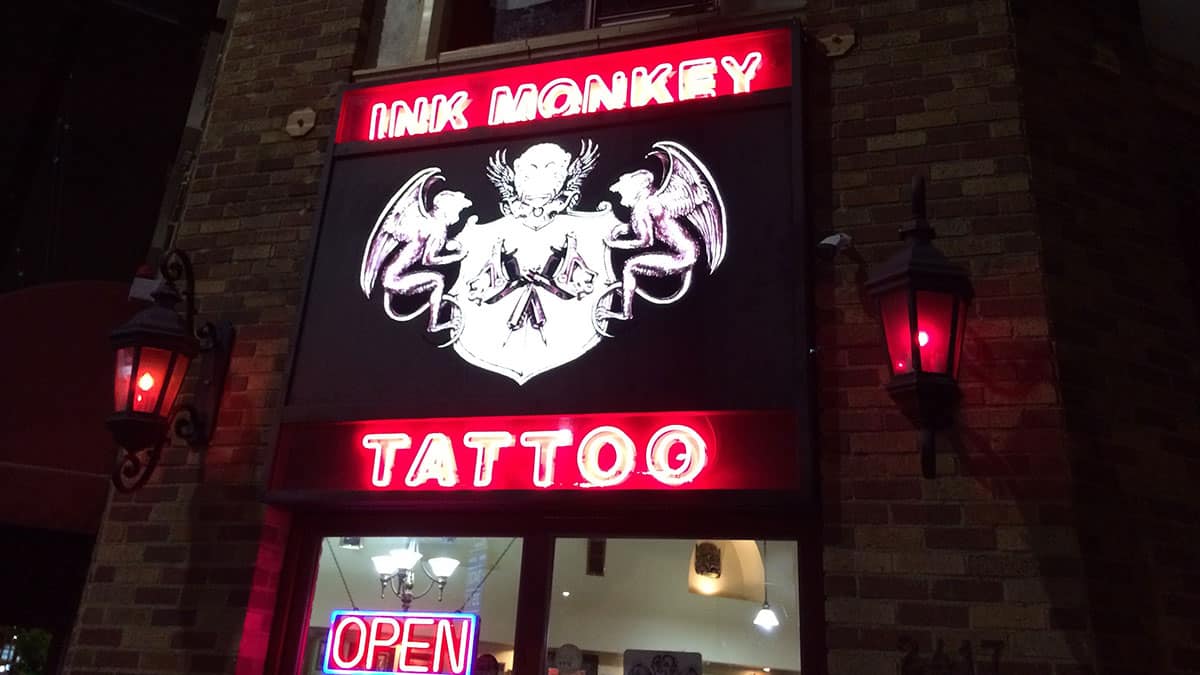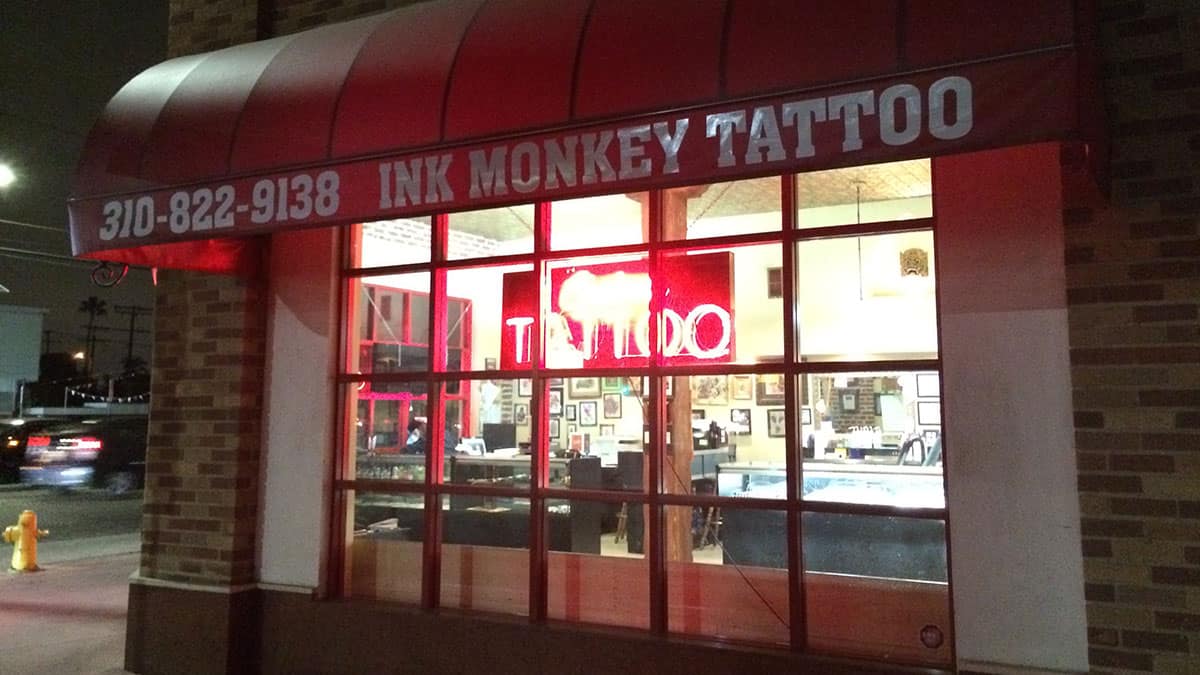 About the Business:
Feel free to stop by the studio, browse through designs and meet the crew. Even if you haven't decided what you want, it's ok, this is a great place to start your research and get some assistance making your decision.
If you want to see the quality of work performed at Ink Monkey, you will see that all artists have portfolios on display for your convenience. If you can't find what you're looking for, speak with one of our staff, and they will be glad to help you decide or design your artwork.
Here, at Ink Monkey we have a crew of excellent artists qualified to do, not only Flash Designs, but also Portraits, Old School, New Skool, Oriental, Celtic, Traditional, Tribal… and of course, every artist likes doing custom work. They can also completely refurbish old and faded tattoos with more modern pigments or cover them up with colorful designs
If Piercings are your thing: Our experienced and well educated Piercers will be more than happy to help you. Equipped with the most up-to-date selection of jewelry and top-of-the-line piercing instruments, they will explain the procedure and after-care as they punch holes in your body, and decorate your body with jewelry.
---