Love & Hip Hop Hollywood Reunion: Part One
The drama continues at the Love & Hip Hop reunion.
Lisa Evans December 17, 2019 2:37pm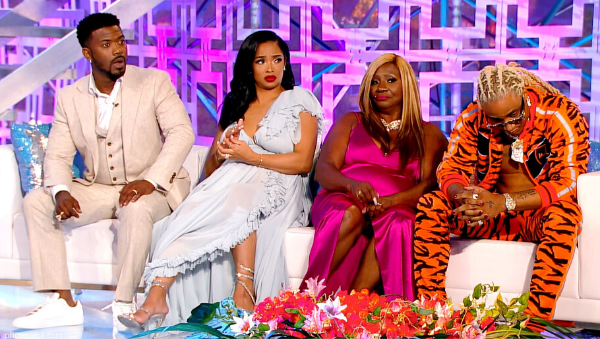 After a long and never-ending season of drama we have finally been gifted with part one of the Love & Hip Hop Hollywood reunion. And if you thought the drama had settled once the cameras stopped rolling, you are obviously not a fan of this franchise.
Nina Parker has returned to host and act as the herder of all things ridiculous.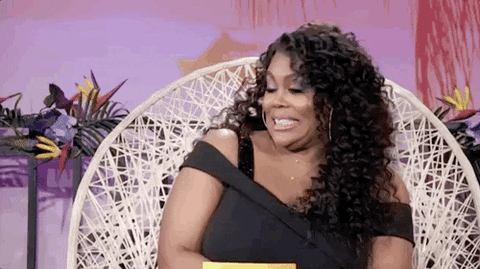 photo: giphy.com
Let's take a little look at what transpired in the first part of the reunion.
Hate That I Love You.
Following months of speculation, A1 and Lyrica Anderson confirmed that they have gone their separate ways and are co-parenting Ocean.
The now former couple spent the entire season dealing with infidelity, reconciliation, followed by another bout of infidelity.
To recap for you, random side-piece Summer Bunni claimed that she hooked up with A1 and after Lyrica confronted him following multiple allegations; they split up.  He claimed that he did not cheat once they decided to renew their vows, however before the vow renewal he enjoyed his liaison with Summer Bunni.
Instagram handle: @loveandhiphop
Back at the reunion the duo argued about who was at fault in the deterioration of their relationship as A1's mother, Pam spent most of the evening defending her overgrown child. The surprise of the night though was when Lyrica disclosed that she moved out without their son and A1 has no clue where she lives.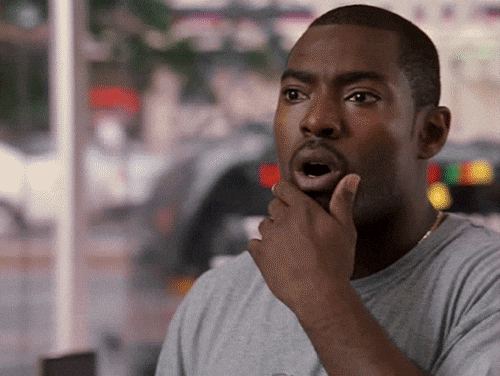 photo: giphy.com
The mothers of both Lyrica and A1 spent a little time screaming back and forth as they continued to try and make decisions for their adult children.  Outside of the cheating accusations, much of their issues have revolved around their mom's wanting to make all the decisions.
On a side note, when A1 spoke about his heartache around having to take a DNA test to prove that he was the Father of his own child that broke my heart a little bit.  Cheating is never alright; however, it does take two to tango.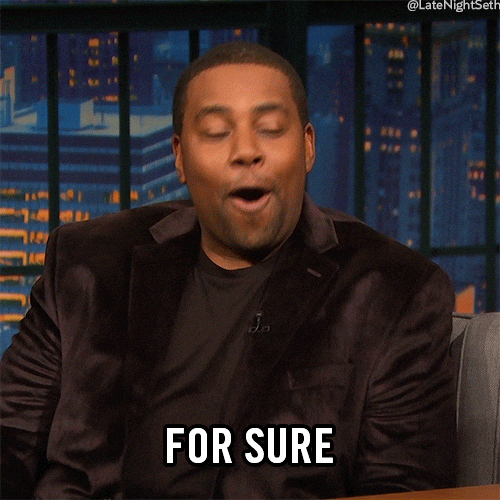 photo: giphy.com
Hands down the best moment of the night was when A1 told Lyrica G to shut the [email protected]$k up and when Lyrica A tried to defend her mother Pam stepped in.  Commotion ensued as Pam wanted to fight and then those trusty dollar store security guards cleared the stage.
Instagram handle: @loveandhiphop
Basically, the first half hour was a constant violin playing of their ridiculous drama. We can skip that in part two.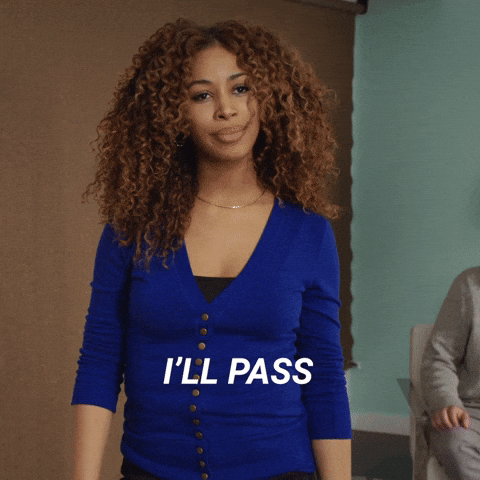 photo: giphy.com
The Beginning of the End.
Surprisingly, Ray J and Princess Love have solved all their problems.  They are happy, in love and expecting.
They even solved the issue that all couples seem to have; communication. Ray J and Princess are in the best place of their lives.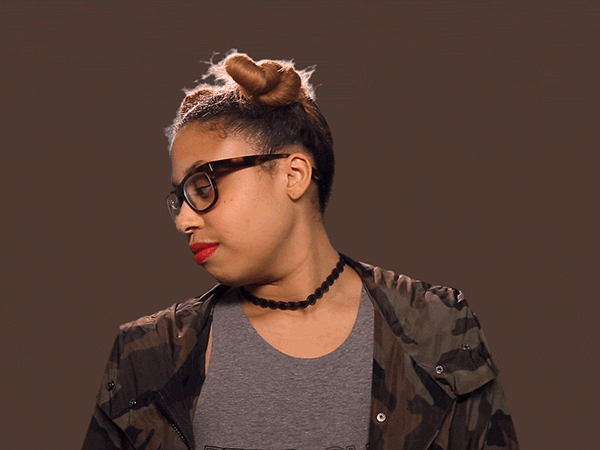 photo: giphy.com
The couple waxed poetically about how they are expecting a baby boy, healthy communication and how Ray J has been spending more time with the family. Ray J is now the Relationship Guru and spent some time giving advice.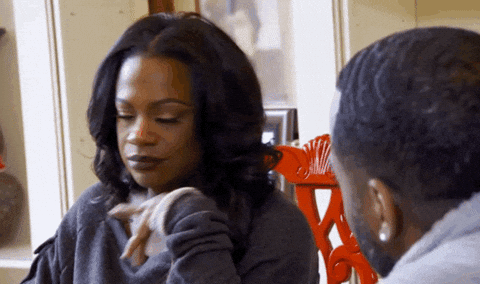 photo: giphy.com
The best part of this was the little note at the end reminding us that the reunion was filmed months ago as the couple has been ripping each other to shreds in the public eye.
Turn Up the Heat.
The last round of the night put the spotlight on Fizz and Apryl Jones. And with them came a few visitors.
Marques Houston, J-Boog, Paris, and Zell joined the cast onstage to argue a little bit more about the way the reveal of the relationship was handled.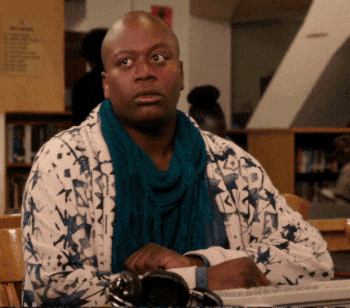 photo: giphy.com
Fizz maintains that his relationship with Omarion is solely that of co-workers even as they started the B2K Millennium tour.  According to Fizz, he and Omarion have never been close especially following the breakup of the group when Omarion mostly kept to himself.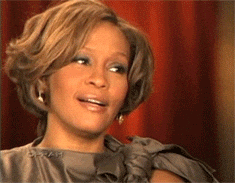 photo: giphy.com
The viewers at home and those on the stage agreed that Fizz only brought this up to justify his relationship with Apryl.  Regardless if you're colleagues or enemies, working together means exes are off limits. Bro code, my dude.
Instagram handle: @loveandhiphop
Paris called Apryl out for this being her usual pattern of messing with the exes of her friends  and called her a liar.  Apryl was not pleased and the two proceeded to hurl insults at each other until they ran out of steam.
What we learned in the last 20 minutes of the reunion is that Apryl can dish it out, but she cannot take it.  Her decisions and mistakes are her own.  Mind your business and she will treat you with respect.  Have an opinion and she will make you pay.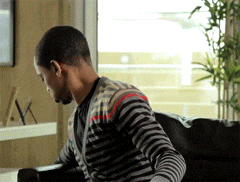 photo: giphy.com
And with that part one of the reunion came to an end.  Stay tuned for part two of the drama.
What was your favorite moment from part one of the reunion?  Was anything resolved between the castmates?  Let me know in the comments below.
---