Lisa Vanderpump Claps Back At Kyle Richards
LVP says she could 'hurt' former cast mates.
Ashley Hoover Baker July 25, 2019 5:15pm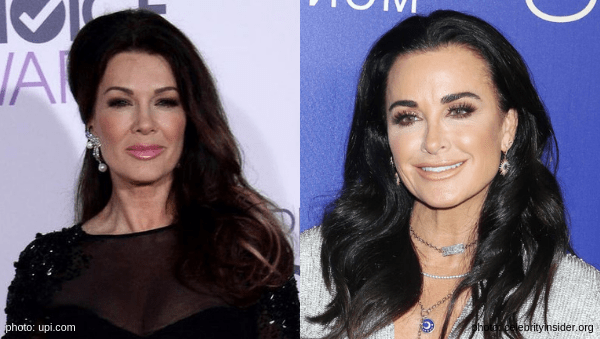 Former Real Housewives of Beverly Hills star, Lisa Vanderpump, had some choice words for her former friend, Kyle Richards. In case you missed it, Kyle went on a long-winded Twitter rant (29 tweets to be exact) about the never ending Puppygate drama.
The shot heard 'round the world came after LVP saw a cartoon depicting Kyle on the toilet wearing a Burger King crown. (Click the photo to see the full image.)
queen on her throne! 🙂 pic.twitter.com/VqNtuHGkh0

— Brightly (@Brightl36034096) July 24, 2019
Lisa took this opportunity to address her former costars. Per her Twitter caption, "It's ironic, now I'm not so hurt I can be more objective." The restaurateur continued, "If I wanted to hurt any of them there were so many things going on, lawsuits, bankruptcies, shops failing, shows cancelled, loans in default etc and I never said a word."
Lisa provided the receipts for all the insults against her. Her tweet continued, "Me on the other hand, oh I am a liar, coward, sniper, bad teeth, awful friend, terrible wine, the list goes on… awful, really. Glad I stepped away. Also pump rules has been amazing this year."
Whose side are you on? Leave Team LVP or Team Kyle in the comments!
---