Lisa Vanderpump Allegedly Furious With Dorit Kemsley After Doggy Adoption Disaster
Dorit crossed Lisa and now Lisa's p**sed!
Genny Glassman September 11, 2018 3:56pm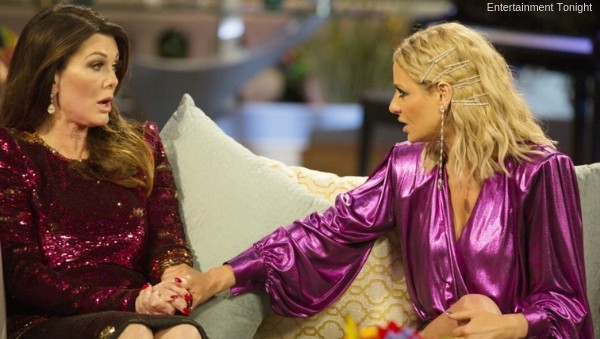 Dorit Kemsley has made a major misstep and according to reports, Lisa Vanderpump is going to make her pay for it. The two friends and costars on Real Housewives of Beverly Hills are at odds with each other after Dorit ditched a dog she adopted from Lisa's dog rescue, Vanderpump Dogs.
According to sources who spoke with Radar Online, the beef began after Lisa found out that Dorit had given the Chihuahua-mix to a shelter and now Lisa's p**sed! Workers at the shelter where the dog was taken found a microchip in the pooch, which made it clear that the dog had come from the Bravo star's animal rescue.
"To say Lisa is p**sed is an understatement," the source explained. "Having one of her dogs ends up in a shelter places her rescue organization in jeopardy because it's a new business. She doesn't want to be known for placing dogs in unsuitable homes."
"She got the dog out of the shelter and has just been so upset about it," the source added.
Lisa's anger boiled over on a cast trip to the Bahamas, where she lashed out at Dorit. And while one source claimed that Dorit got rid of the dog for "nipping" at her kids, another claimed that Dorit offered Lisa "really no explanation" as to why she got rid of the pooch.
"It has really strained their friendship," the source added.
We guess we'll just have to wait until the season premieres to see for ourselves.
Would you be mad if you were in Lisa's shoes? Sound off in the comments!
---