Lisa Rinna Wins Halloween
Lisa Rinna transforms into Erika Jayne
Emily Bertha October 30, 2018 8:26am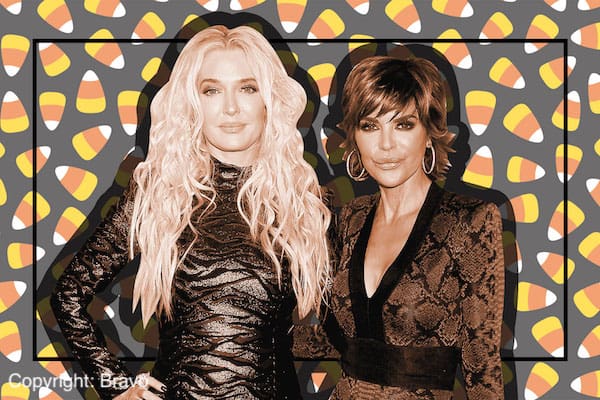 We've seen plenty of real housewives in costume before. From sexy to bubbly to cringeworthy (looking at you LuAnn…), the women have always kept it interesting.  While SNL may not have made this dress, RHOBH's Lisa Rinna's costume this year may just take the cake (or more appropriately, candy).
Lisa dressed up as co-star, friend, and pop star Erika Jayne, and it was scary accurate. When I first saw this picture on Instagram, I didn't even realize it was Lisa.  Rinna went all out and got down to the pretty, messy details for this Halloween costume. From the hair to headphones, she rocked Erika Jayne's look. Lisa even so far as to get blue contacts to complete the look.  Erika was all for it, calling it brilliant and captioning a picture of Lisa in costume saying she "wins Halloween." Many other Bravolebs agreed. Andy Cohen, former RHOBH housewife Eileen Davidson and plenty of others commented their appreciation for the look.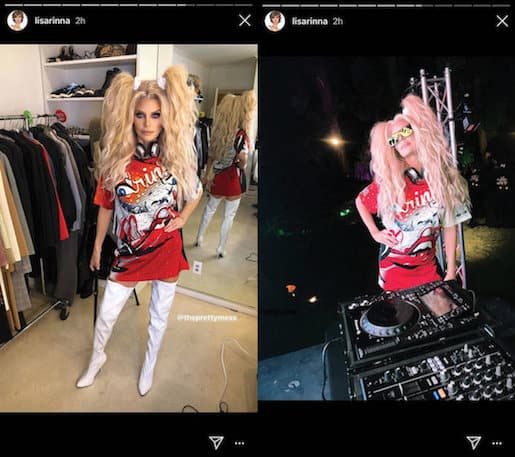 I think you know you've achieved fame when someone dresses up as you out of admiration. I would be honored to have even one person throw on a mac and cheese stained t-shirt, beat up Adidas shoes, and mascara tears and go as me for Halloween.
Meanwhile, Erika herself dressed up as a sexy cat for the Halloween party this past weekend.  She looked so good I won't even chide her for the admittedly cliche costume. Although I can't help but wonder how many "pat the puss" jokes were made that night…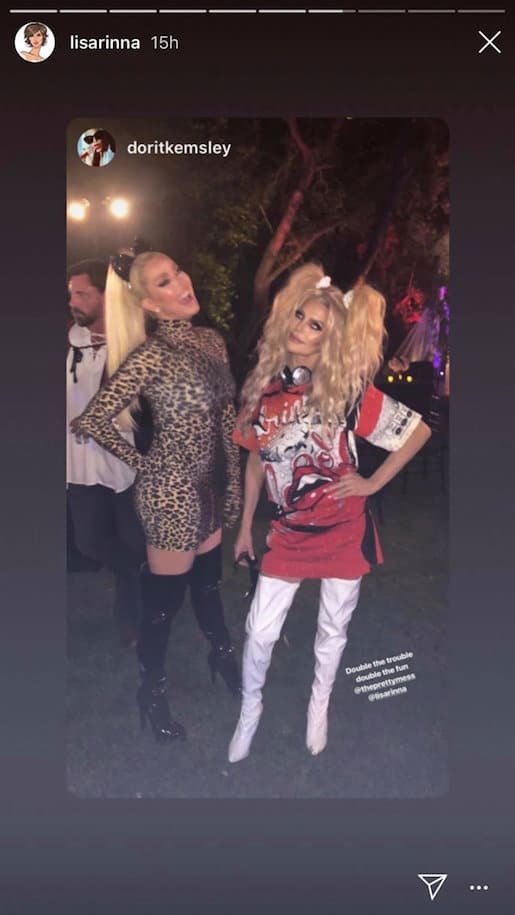 Erika and Erika's double were joined at a party by fellow costar Dorit Kemsley, who attended with her husband PK as Karl Lagerfeld's cat, Choupette.
While the other women certainly looked great, Rinna was undoubtedly the winna this Halloweekend. I only hope next year Erika dresses as Lisa.
 Which real housewife would you dress as? Comment below.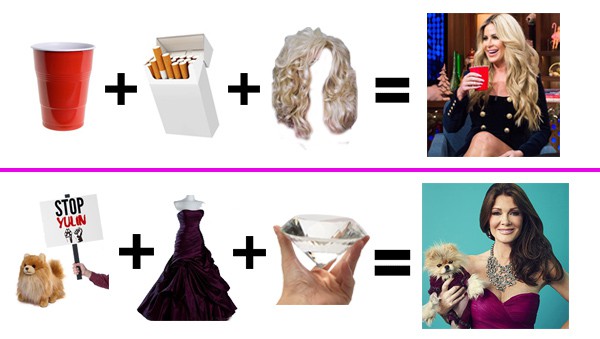 ---