Real Housewives Poll: Do you Prefer Lisa Rinna's Hair Long or Short?!
This is fabulous!
Lara Sophia October 17, 2018 1:09pm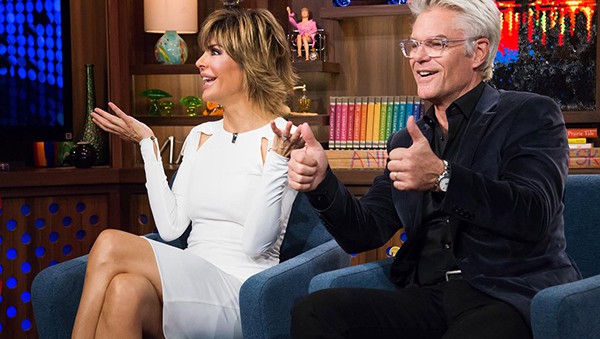 Lisa Rinna recently ditched her signature short shag hairstyle and switched things up with a long sleek ponytail. And Lisa's new look left our jaws on the ground.
The Real Housewives of Beverly Hills star showed off her new look at Erika Jayne's Los Angeles concert at the Globe.
While many fans were shocked to see Rinna stray from her signature hairdo this isn't the first time the RHOBH star has experimented with her hairstyle.
Over the years Rinna has toyed with long hair, bangs, curls, up-dos and much more but in the end, she always seems to return to her signature shag.
And to be honest, why wouldn't she, Rinna's signature hairstyle looks amazing on her!
We got to wondering how fans feel about Rinna ever-changing hair. So, tell us how do you prefer Rinna's hair?
Before you answer that let's take a stroll down memory lane and see all of the hairstyles Rinna's rocked since joining RHOBH.
Now, that we've reminisced over all of Rinna's fabulous hairstyles take our poll and tells us how you prefer her hair!

---